Introduction
These days converting a visitor into a paying customer is far from easy and even harder than it was before. If you think about it, there are just so many competitors out there and they all want to take their share of the cake – meaning your potential clients.
However, we live in a time when technology truly rules our lives and if we exploit its full power we would be able to win our customers over. Companies like Apple and Google are fighting for their products to become the new norm, while some other businesses lean towards VR (virtual reality).
However, what if I told you that there is an alternative which no one talks about but has huge potential? It's called augmented reality (AR) and here is how it can help your eCommerce business.
Augmented Reality is a great tool for eCommerce. It provides you with many possibilities to take your products outside of the digital world and make them accessible in the real world.
If you keep it simple and add a code or a QR code to your product package, you let your customers interact with it. This means that they can open up an Augmented Reality app and see the product in real life.
You can also take it a step further and include videos of your products with different use cases so that customers can get an idea of how they will benefit from them.
For example, you sell T-shirts and you want to show customers how cool they look on them. You can include a video where you show your models wearing the T-shirts and walking around, which will make it much more powerful than an ordinary photo or picture. By watching such videos customers will also be able to understand the product better and they will be able to imagine how it might look on them as well – which definitely counts for something.
While there are many ways for marketers to utilize augmented reality apps and widgets in their campaigns, one of the best ways is to use Augment Suite, a visual marketing platform that enables businesses to create augmented reality campaigns from scratch. Let's check out my complete Augment Suite review to get a better picture.
What Is Augment Suite?
Augment Suite is a powerful augmented reality marketing suite for retailers, brands, and other marketers. With Augment Suite you can turn your products into interactive displays to give customers virtual try-on experiences without ever having to touch the product!
Augment Suite Review – The Brand Overview
About The Creator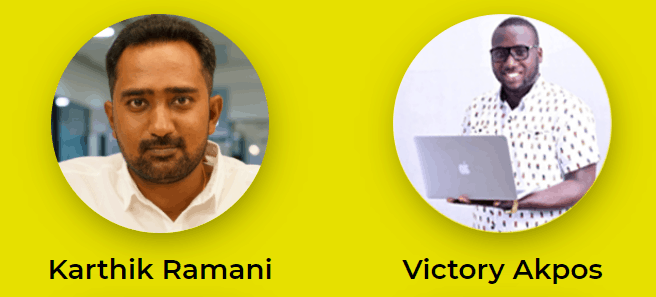 Augment Suite is brought you by two great people Karthik Ramani & Victory Akpos.
Karthik Ramani is a gifted marketing professional and entrepreneur with a passion for technology. He has been involved in the marketing industry since the year 2000, has launched Competeup, Major Agency Tool, Covrr Studio, ConvoBots, Retainio, ReplyTap, and EverLesson (MemberHub 2.0).
Victory Akpos is also an amazing digital marketing expert who has been creating all sorts of useful tools for the industry. He knows what works, and his products are always practical and needed on a daily basis. Some of Victory's best creations have been CopyMatic, TypeKit, Instant DigiProfitz, Ezy ProfitSites, Content Profitz, or even Instant Prof. These are just some of the many different tools that he offers to customers in need.
This time they both joined together to launch Augment Suite this great technology. I am so confident that you guys will go to fall in love with this. Let's find out more about it through my Augment Suite review now.
Augment Suite Review – How Does It Work?
Step 1: Choose the type of campaign
When you first log in you will see a dashboard like this where you will have an overview of your campaigns.
The first thing you need to do is choose the type of campaign you wish to create.
There are three types of campaigns. The first is the Experience Campaign which consists of a simple text or image in users' real environment.
The second type is the Responsive Try on AR campaign which is driven by either location-based, QR code-based, or when not available without any of these. Where when users interact with it they can see an object in the real world and experience a simple text, HTML game, Audio with the marketing message, 3D image, Image, or use for visualizing a product and enable purchase.
The third type is Responsive Virtual Try on Campaign which can be used by visitors to try on makeup and other objects virtually and experiment with what the object looks like on themselves without actually buying it.
To create any campaign you just need to fill out some information and upload your product images to start with.
Step 2: Showcasing the product using Augment Suite
Customers can use their smartphone cameras to view products both in 3D or on a photo grid on high-definition/retina screens. The users will be able to interact with the content without having to download any special app, just have ARcore installed on your phone.
Step 3: Give the product a try virtually
See the product at your preferred location without buying or touching it.
It allows you to virtually give any product a try on your image or live environment, including yourself. The product is only virtually displayed and not physically shown which makes it risk-free for the customer to buy without having first tried it out.
Step 4: Test Products Virtually
The customer can visualize the product in his real environment which is extremely unique and innovative that they feel like touching it or trying on the hat before buying. The customer is able to experiment with products virtually, see them in 3D, rotate them, zoom them out & not just see the product in a photo grid-like before.
If you don't know how Augment Suite works, watch this video to get a better understanding.
Augment Suite Review – The Complete Features Breakdown
The Benefits of Using Augment Suite
Who Is Augment Suite For?
Augment Suite is mainly created for people who want to run marketing campaigns or sell their products online. Marketers can use this opportunity to offer services to small businesses.
It is ideal for Fashion/Beauty, Footwear & Accessories (also home décor), Painting (interior), and even Jewelry. Let see how a different type of people can benefit using Augment Suite.
There are so many ways you can use Augment Suite. It has so many utilities for use by so many different kinds of people, it is the best thing you can have in your pocket right now.
How Is Augment Suite Better?
There are three reasons why I think using Augment Suite is better.
1. Augment Suite offers a lot more than just images and videos. It is an entire marketing platform that drives conversions!
2. Augmented Reality is taking off because it can be experienced within the customer's real-world environment, unlike Virtual Reality which cuts them off from that world to immerse them in another one.
3. Augmented Suite lets consumers try products on themselves before they buy, without having to return things due to non-fitting or other negative qualities of the product.
AugMent Suite Review – The Pros and Cons
Pros
Cons
Augment Suite OTO's (Upgrades) & Pricing Details
Augment Suite Bundle ($297)
Augment Suite comes with a number of upsells. You can see below.
Front End: Augment Suite Ultimate $37
Upgrade 1: Augment Suite Professional $97
Upgrade 2: Augment Suite Vcard $47
Upgrade 3: Augment Suite Agency $147
Upgrade 4: Augment Suite DFY Package $47
Upgrade 5: Augment Suite White Label $297
If you buy them individually it will cost you more money but don't worry. They have an Augment Suite Bundle offer available today. With the Augment Suite bundle offer, you will get Augment Suite ultimate, Professional, Vcard & Agency for the price of $297.
My suggestion is to go with the bundle offer if you are planning to buy more than two upgrades because it will save you more money.
The Front End: Augment Suite Ultimate ($37)
Augment Suite helps you have a successful augmented reality campaign.
Share your AR campaigns with this platform's social media sharing features
Get instant analytics on all of your campaigns
You can create, try on, and share any type of Augmented Reality experience
Upgrade 1: Augment Suite Profesional ($97)
Create an unlimited number of campaigns with augmented reality
The perfect upgrade for any AR marketing company, big or small!
You can personalize your AR campaigns for customers that want a try on experience. Tell them where they should go and the app will lead the way!
Your customers can save time managing their team as it scales by assigning tasks to different teammates. Now everyone knows what needs to be done!
Upgrade 2: Augment Suite vCard ($47)
Augment Suite liberated business cards
We're reimagining the modern business card. Build your own QR code, link or send through email!
Send a vCard that includes actionable one click events like call, Email, Whatsapp, website and payment
Upgrade 3: Augment Suite Agency ($147)
Make it easy and lucrative for clients by offering them a complete agency solution
Our client management dashboard makes it easier than ever to manage your clients' needs
Cut hours off your workload every day by using the marketing kit
They have included access to Fiverr gigs so you can do all of your work for you, even if they are just small tasks
Upgrade 4: Augment Suite DFY ($47)
You will be offered templates for 10 different niches (10 initially & 3 every month for the next 12 months) so your customers can quickly go through them and pick whichever one suits them best. Plus we'll be releasing new templates every month!
This is a proven high converting upgrade that brings more value than just an additional way to make money!
Upgrade 5: Augment Suite Whitelable ($297)
Invest in Augment Suite and create your own software biz without lifting a finger
Become an Augment Suite reseller from the comfort of your business
Sell this whitelabel AR solution on your site with your brand name
Note: Front end is compulsory. Once you get the front-end offer you will see all the upgrade links of Augment Suite one by one.
Augment Suite Review Conclusion
As marketers, you want your customers to be aware of your products and purchase them. Augmented Reality is a good way to get potential customers in front of your advertisements so they can decide whether or not they would be happy with the product.
Augment Suite is a wonderful app that can change your life when it comes to shopping. It is an AR app that lets you interact with the product before you buy it. You can use Augment Suite in many different ways, but it's strongest when paired up with promotional campaigns.
Many businesses still struggle to convert their store/website visitors into buyers. There is a reason for this and it's not because of their quality of service, but the way they approach them. They simply cannot tap into the mindset of their visitors and make them see all benefits as soon as possible.
With the Augment suite, you can easily turn your website/app visitors into buyers by letting them experiment with the products they want to buy.
The augment suite is working great for me. Their customer support is better than most others I worked with in the past! I'm very happy to be here and can't wait to see what comes next! Write Some Honest Thoughts On Augment Suite Like A Person Who Used It
I am so amazed at how many things you can do with Augment Suite. The reason for buying an app like this is to boost your sales and it surely did that for me. Whenever I'm using the features, I get a sense of wonder seeing my product in augmented reality. My customers love it too!
Augment Suite Rating
OVERALL: 4.5/5
Augment Suite Bonuses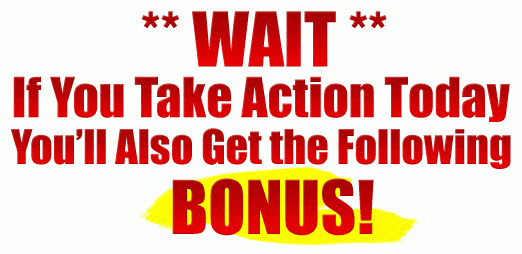 NOTE: This is the special deal from me: If you get this Augment Suite through my link, I will support you whenever you want (just add my skype sarathi2405partha). Seriously, I'll be your go-to guide when it comes to this product. You can ask me anything and I will give you a hand whenever necessary!
You can get the following bonuses for free. Just do these two steps.
High Value Bonus Also For Free (Value $1997)
Traffic Apps & Courses (Value $5000)
Bonus #1
Bonus #2
Bonus #3
Bonus #4
Bonus #5
Bonus #6
Ultimate Bonuses (Never Seen)
Bonus #1
Bonus #2
Bonus #3
Bonus #4
Bonus #5
Bonus #6
Bonus #7
Bonus #8
Bonus #9
Bonus #10
Bonus #11
Bonus #12
Bonus #13
Bonus #14
Bonus #15
Bonus #16
Bonus #17
Bonus #18
Bonus #19
Bonus #20
Bonus #21
Thank you for spending your valuable time on my website. If you liked my Augment Suite review, then please bookmark this page or my website, subscribe to our YouTube Channel, like our Facebook page & follow us on Twitter for the latest reviews & updates.
Augment Suite FAQ
How Augmented Reality Is Better Than Virtual Reality?
Virtual Reality is a great experience with immersive graphics and sound that takes you into a completely virtual world. However, Augmented Reality will allow you to take the virtual object from the VR world into your real world. It will also enable the testing of a product in a way that was not possible before. The extraordinary shopping experience, isn't it?
No more worries about social distancing or sanitizing. You can try out your products without touching them and providing the best safety for customers which no one is able to provide right now. Your customers will also love your shop more than others because of the augmented reality features.
Augment Suite Review – Does It Worth To Buy?
A2: Yes, If you compare to high-cost virtual reality making apps on the market software, this is affordable and your audience will enjoy the simple interface along with good features. It helps you to promote your product on social media too which is free marketing for you. Creating augmented reality campaigns are easy with Augment Suite.
What Are The Future Of Augmented Reality?
The future of augmented reality depends on how it is able to improve itself and this will depend on the type of apps and campaigns that we create. Pretty soon we will see AR glasses replacing smartphones and these apps will combine with it seamlessly to provide a life-like shopping experience for the customers.
How To Capture 3D Images Using A Mobile Phone?
There are many apps available on the Internet that can let you capture 3D images. However, with Augment Suite all this is easier with simple tools where you can take one photo of your object along with surroundings for a 360-degree view and then place it online with just one click.
What Is The Difference Between Augmented Reality & Virtual Reality?
A5: Here is the simplest explanation of the difference between virtual reality and augmented reality. Both are the same but differ in terms of immersion. Definitely, you will enjoy augmented reality more because it is real life where you can interact with your surroundings whereas virtual reality takes you to an entirely different world.
---
Thank you for reading my complete Augment Suite review. Please share your thoughts below.