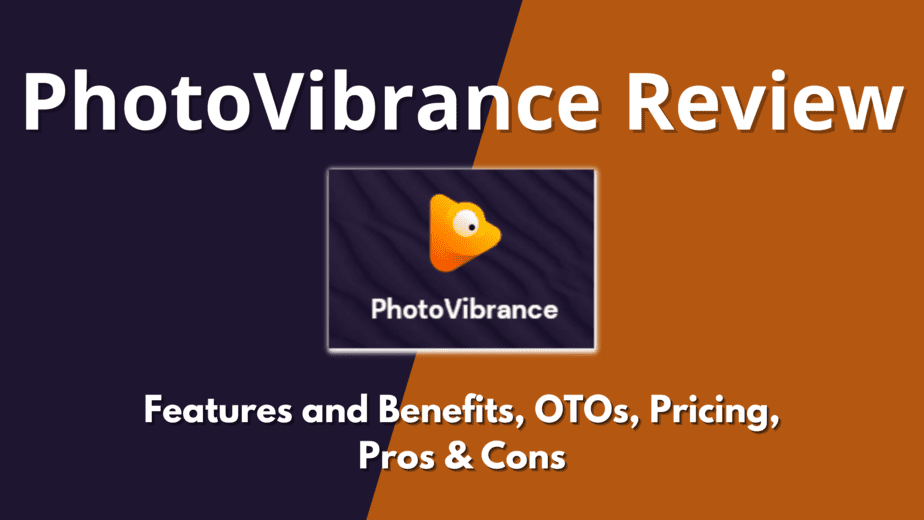 Hello everyone!
Welcome to my honest, non-sponsored PhotoVibrance review.
My name is Partha a full-time blogger and software tester.
Through my PhotoVibrance review, you will know exactly what it is, how it works, what the features and benefits are, the pros, and cons, various upsells & their pricing, and more.
So that you can make a good decision if you want to buy it or not.
Alright, let's get started!
What Is PhotoVibrance?
PhotoVibrance is the latest craze in photo editing apps that lets you turn any ordinary photos into mind-boggling moving images, videos, and GIFs (like the one below) without any technical or photoshop skills. With this software, you can create new eye-catching visuals that are sure to impress the followers of social media feeds everywhere!
PhotoVibrance
50% Off
Regular Price: $97
PhotoVibrance Review: The Brand Overview
Why PhotoVibrance?
If you want to be successful online, you need to get people's attention.
How do you stop people from scrolling ONLINE?
Most marketers settle for static imagery that doesn't get attention on newsfeeds and social media. (See below – Which one gets you more attention?)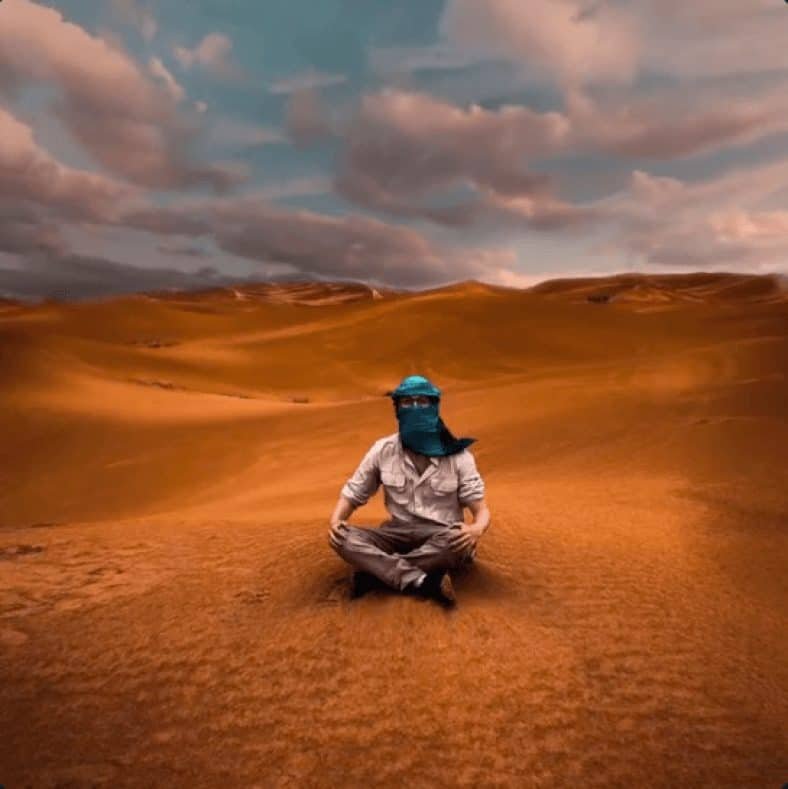 Popular photo editing tools are complicated and take a long time to learn.
So if you work with them, it will take a long time to get your work done.
Would you like to see your normal photo come alive?
PhotoVibrance does just that.
PhotoVibrance came to the market to make it easy for people to bring a motion to their photos with a few clicks.
Now you can quickly make moving imagery with this tool!
Using this easy-to-use photo editing software anyone can transform ordinary images into moving masterpieces!
PhotoVibrance is a way to make normal photos seem alive.
You can use these to get people's attention and then direct them to your website, store, or landing page.
Meet The Creator
In short, he is the creator of Create Studio. After years of developing and selling software applications for entrepreneurs, marketers, and business owners through his online digital marketing company inmotiontech.com CEO Josh Ratta has finally created a product that he is confident will revolutionize the industry: PhotoVibrance. This innovative program enables you to make your photos alive with 3D motions.
Josh is an experienced entrepreneur. He knows how important it is to have animated motion images on social media like Facebook and Instagram. To make this really easy, he created PhotoVibrance. It took 2 years for his team to finish this particular software.
I want to tell you all about the good things about it. I will go over every single thing that is important for you to know in this next part of my PhotoVibrance review.
How Does PhotoVibrance Software Work?
In this section of my PhotoVibrance review, I will take you inside the member area and show you how to use this software. This is a simple-to-use software that works in three steps.
Step 1: Pick an Image.
To work with PhotoVibrance software, you need to choose an image. Here, you have two different options. One is you can upload your own photos from your computer and start editing them.
The second option is that you can use an image from the PhotoVibrance library. Yes, it has been integrated with Pixabay and Pexels. So you do not need to worry about images for your work.
I mostly search for an image with PhotoVirance software, and then I pick the images that I like. There are millions of copyright-free HD images to choose from.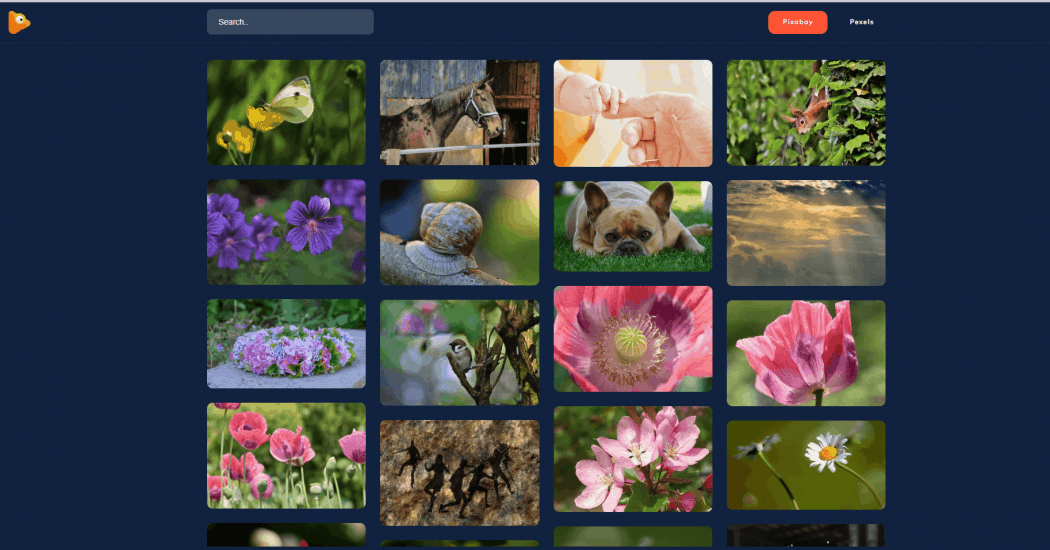 Step 2: Mark the area that you want to animate.
I have searched for a word called "Race" on PhotoVibrance. I found an image that looks like it might be good.
The next step is to mark the parts of the image that you want to be static by using the Anchors option. And then draw the arrows to tell the software to import motion.
As you can see from the picture, don't animate the area that is in orange. The white arrow shows where the motion will be going.
Step 3: Add effects, preview, and export.
Once you mark the areas, then you can see a preview of the motion to see whether it looks good. If it does not look good, then you can change them easily.
You can also make the animation go by faster or slower. I always leave it at around 35%. It is a good, natural speed.
This is an optional step, but many people do it. The effects will make the final output more attractive.
There are many different types of particles and fog effects inside PhotoVibrance.
Note: The image below is low quality because I have compressed it. But the final output will be in high definition.
After you finish editing your photo, the next step is to save it to your computer on a file. Either you can export it as an MP4 or GIF file. You can then use these images on any website or online.
You can decide how big your pictures are! You can be vertical or horizontal. You can also make them custom sizes for all of your social media posts. A vertical picture is good for Facebook, and a horizontal one is good for Instagram.
Watch This PhotoVibrance Demo Video to See How It Works:

Features and Benefits of PhotoVibrance
Who Is PhotoVibrance For?
Social Media Marketers: With the right titles and captions on Instagram posts (or another social platform), it could go viral. If people are interested in what you're doing with the program they'll want to know where they can buy it.
Email Marketers: Make your email newsletters pop with vibrant animations – An increase in CTR causes more sales.
Affiliate Marketers: If you are an affiliate marketer and want to promote other people's products, you can take their images and make high-converting video ads. You can use this software to share your posts on social media with animated pictures. This will give you more followers and get people to your offers.
eCom Marketers: Get customers' attention with a memorable product photo that makes them want to buy it – no matter what device they are looking at it on. Promote your product or service by creating attention-grabbing content with interest-building messages, desire-inspiring visuals, and actionable calls to action.
Personal Branding: It can be used as a personal branding tool to make you seem more professional and knowledgeable in your field.
Photographers: Let's say you are a photographer and want to make your photos look better. The PhotoVibrance software is for you because it makes your pictures move along with 3D particles on them.
General people: Anyone who wants to have fun with their photos, or their friends' photos, can use PhotoVibrance.

How PhotoVibrance Is Better?
No Photo, No Problem – It Has Stock Media Library
When I need good photos for my project, it can be difficult to find the right ones.
Sometimes people use images that are not theirs on the internet and then they get into trouble!
One time I found a photo of a food blogger's dish that was on someone else's kitchen table with another person; this got me copyright issues previously.
PhotoVibrance is software that's more than just an editing tool.
It also has stock media integrations so you can find relevant images for your work without having to worry about finding them yourself.
Simply type in keywords and PhotoVibrancy will give you the best results!
Simplified Interface – Not Complicated
Adobe Spark is one of those programs that I have tried but when compared to it, PhotoVibrance does not have any difficult menus or interfaces.
There are only a few options to choose from and all you need for adjustments can be done in the interface with just a click away because there's no scrolling necessary!
This software is so easy to use and with it, you too can make animations in no time at all.
I've tried many other animation programs but they were just way too complicated for a novice like me who had never done this before.
Pricewise It Is Good
PhotoVibrance is a great option when it comes to photo editing software.
Unlike most developers, PhotoVibrance only requires one payment of $39 for lifetime access which means you can use this software forever without any additional fees!
The software offers unlimited exports too.
There are no limitations on that either if you choose to pay $49 instead of the regular price, which means you can install this on 2 computers or laptops and share your license with your friends as well!
Overall
PhotoVibrance is awesome because it lets you design eye-catching moving images, videos, and GIFs within a few minutes without using any technical or photo editing skills. I have seen professional photographers as well as marketers saying that this software is a great tool if you want to create mind-boggling visuals for your social media pages.
OVERALL RATING: 4.5/5

What Can You Use PhotoVibrance For?
There are unlimited ways to use PhotoVibrance software but I am gonna discuss a few real-life examples here.
Masking Photo
If you're looking for a way to get instant attention on social media, here's one idea.
Masking photo effects is easy with PhotoVibrance, and it can be used in any situation.
Whether you want to show off your beautiful smile or highlight the food that you made from scratch, this app will make it happen.
With just a few simple taps of your screen, you'll have an amazing-looking post ready to go!
Sky Replacement
One of the features that sets PhotoVibrance apart from other photo editors is its ability to replace skies in your images with just a few clicks!
You can also use PhotoVibrance software to do sky replacements.
Add effects and even special effects to your photos with this program!
With PhotoVibrance, you can draw on the parts of the image that you want to show off for creative effects in any picture.
Ecommerce Ads
Are you looking for a tool that can turn your product photos into engaging videos?
Well, if you are then we have the perfect solution for you.
PhotoVibrance is the software to do just that.
Viewers are more likely to be engaged by videos than they are by simple pictures.
And with the right software, you can turn your regular product photos into engaging video ads!
PhotoVibrance is a great way to do this, and it's also easy.
Wave With Sky Replacement
Have you ever been on a vacation or hike and wanted to capture the beauty of nature?
But when you got home, all you had was static pictures that did not do it justice.
You may have felt disappointed because your memories were not captured in an animated way.
PhotoVibrance is software that can help with this!
It helps turn any picture into something more alive by animating it
Memorable Photo Effect
We all know that adding a 3D effect to your website or project can make it stand out.
But, what if you could do it in one click?
Well with PhotoVibrance software, this is possible!
With one-click functionality for adding 3D particles from leaves, snow, and rose petals (just to name a few), the creative possibilities are endless.
Add them to any PNG image – whether it's a logo, icon, or photo – and watch as the particles move around realistically.
Take your images up a level with just one click of the mouse!
3D Parallax Effect
PhotoVibrance has the first to market the 3D Parallax Effect that turns any photo into a 3D animated image.
This exciting new technology was built with a 3D camera and particle effects, transforming your ordinary images into extraordinary eye-catching content for all of your marketing needs.
You can use these high-quality photos for just about anything – including social media posts, email campaigns, product pages, or even online ads!
Angel Effect By PhotoVibrance
Do you have a bunch of boring photos that need to be spiced up?
There are many programs out there that can help spice your photo up.
But PhotoVibrance allows you to replace any element in the picture and make it look more interesting.
Take this example for instance: Previously, the girl was sitting at a table with nothing else going on.
But now she is flying because the sitting table has been replaced and added some 3D particles, and moving effects.
3D Movement Of An Object
Have you ever wanted to animate objects in a static photo?
Have you been looking for software that would do this for you?
With this PhotoVibrance software, you can animate any object on your hand – whether it be a camera, ball, or phone.
This gives the illusion of movement and life in an otherwise still image.
It's great for someone who wants to make their photos more dynamic!
Again these are just a few examples of ways that PhotoVibrance is used. When you use it, there are endless possibilities.

PhotoVibrance is Focused For Social Media & Ecommerce
To grow your social media accounts organically, you need to post interesting pieces of visuals. How do create these visuals?
It is very hard to animate a static photo into eye-catching dynamic images.
Chances are, you've seen an animation on a social media platform before.
They're usually pretty cool looking and add something new to the page- or at least they used to!
But what if there was more than one way for users to make their posts stand out?
There's PhotoVibrance (PhotoVibrance.io). With it, any static image can be transformed into highly engaging photo animations with just seconds of work!
Now you have another option when making your post look interesting without having inanimate objects pop up every time someone clicks 'like' on Facebook or Twitter.
This powerful software is the perfect way to create engaging photo animations without spending hours in front of a computer.
I use it every day and love how easy it is!
With other tools that are available on the market today, you can spend days or even weeks just getting your first animation done – PhotoVibrance will get any amateur animator up and running quickly with its intuitive interface and expansive library of effects.
PhotoVibrance software makes it easy to create unlimited photo animations.
It also allows you to do more than a few image edits and export them – as much or little as your heart desires!
You could easily schedule hundreds of these images for organic growth on social media with the click of one button, giving you endless opportunities for marketing success.
You might be thinking to yourself, "I could never create a high-quality video ad that will convert viewers into customers."
But have no fear!
Photo vibrancy can turn any product shoot into an engaging and effective short video at the click of one button.
This tool creates professional videos without requiring editing experience or money for expensive equipment – making it perfect for everyone who needs their products advertised online but doesn't know where to start.
Top 10 Benefits of Using PhotoVibrance
PhotoVirance Helps People To See Your Posts First
PhotoVibrance has an option to add special 3D parallax animations that will stop people's attention on social media.
It is easy to use and just takes a few seconds for the images to be transformed into eye-catching animated pictures that are sure to keep their audience engaged from scrolling by.
And if you want your marketing campaigns on social media platforms, then this tool can help do the trick!
Create Killer Photo Animations From Your Existing Images
With PhotoVibrance you can create eye-catching moving posters from static photos in a matter of minutes within a few clicks.
The biggest advantage is that it creates animated GIFs, and videos quickly and easily without any need for expensive equipment like cameras and editing suites!
Unlimited HD Stock Photos
With PhotoVibrance, you can have thousands of copyright-free HD photos in any niche at your fingertips.
Simply type the keywords into this software and it will bring up a variety of images that are ready to be edited for use on projects such as social media posts or blog graphics.
It's also integrated with Pixabay and Pexels so if none seem like quite what you're looking for, simply choose from those sites instead!
Make Video Ads From Your Photos
Ever wonder how those simple photo ads with moving text and a song or voiceover make you want to buy the product?
Now, it's your turn.
The new PhotoVibrance platform lets anyone create engaging videos that will help grow their business while earning them money in return.
How does it work?
You can charge anywhere from $250-$500 per video ad depending on the complexity of the job type: advertisement, promotion for an event/product launch, etc., corporate presentation introduction, etc., educational program intro & testimonial – this is what clients are looking for right now!
Export Output Photo Animations In All Sizes
With PhotoVibrance, you can create videos that are perfect for all social media.
You have the option of choosing one size to use in your video and it is very easy to export them onto a computer as well.
It also lets you choose from different resolutions like 16:9 and 2:3 so make sure whatever resolution fits with what application!
Easy To Use Photo Animation Software
The application is designed to be an easy-to-use, photo-enhancing software that will give you the best possible pictures.
It's a no-brainer for anyone who wants their photos to look better with little effort and has nothing but patience in them.
Professionals created this app because they understand how frustrating it can get when someone doesn't want to learn or try new things.
Create Unlimited Photo Animations For Social Media
With PhotoVibrance, you can make unlimited photo animations and export them!
The software is easy to use for beginners and experts alike.
It has features that other programs don't offer like the capability of editing your photos in ways that others just won't let you do at all!
Works With a Minimum Computer Spec
PhotoVibrance software can be run on a computer of any type – laptops, desktops, or even cell phones.
You don't need to spend money upgrading your equipment either because it doesn't require very much storage space and RAM!
Friendly Customer Support
PhotoVibrance's customer service is the best.
When you need help, they are always available to answer your questions and resolve any technical issues with ease.
You can tell that their team prioritizes quality work over all else because when I email them about a question or problem, not only do they reply in less than 24 hours but also provide me with helpful information every time!
Free Software Updates With One-time Payment
You will not have to worry about monthly fees with the PhotoVibrance app because you can get free updates for 12 months.
This offer is only available until a few more weeks, so hurry up and download it right away!
PhotoVibrance Step-By-Step Tutorial & Community Support
One of the most amazing aspects of using PhotoVibrance is their dedication to training and support.
The creators are always answering questions, accepting requests for new features, and helping users with any problems they might have.
They take great pride in what they do!
The Admins also like to educate their customers by making new tutorial videos almost every week where we can see them go over recent updates made with fixes so if you ever get stuck trying something out it's great having these people there who are ready and willing 24/7.
If you need help, there are a lot of ways to contact them. They usually reply to my emails in 8 hours or less.
One day I tried to log in and it didn't work.
I contacted their email support and they gave me a new license with my new email. After that, it worked.
The Facebook group is a place where people are making and posting great animations. So we can all share our ideas or take some ideas of others.
I have been inspired by many animations that are made with the PhotoVibrance software tool. I can see them when I wake up in the morning. They are cool and others are making them too.
PhotoVibrance Review: My Personal Experience In Using It
I bought this software on the first day it was available. I got my login information right after I bought it.
The suggestion was to watch the tutorial videos first, but I didn't want to watch them because of the excitement.
I logged into this software and started creating photo animations with it.
I learned how the program works from their short demo video attached to the sales page, so my first editing was a success!
Please don't laugh. This was my first try.
I've taken some time to learn more about the product and I found that their Facebook group was really helpful for finding out how other people are using it.
PhotoVibrance also has tutorials in video form, which is convenient if you want something fast but informative.
There is something about creativity that just lights up my day.
Though I'm not a professional photo editor when I see the way people use PhotoVibrance to make their photos come alive in new and exciting ways it really inspires me to do better with what skills and talents I have!
Everything is great and I feel great being a part of this PhotoVibrance community.

Pros
Cons
PhotoVibrance Pricing and Evaluation With OTOs
The Front End: PhotoVibrance.io 1 PC Install
PhotoVibrance (PhotoVibrance.io) desktop software is a good way to make your photos look better. You can do anything with it. It has all the features you need to make eye-catching animations.
Capture attention with visually rich content
Make your brand stand out from the rest
Create an engaging and memorable experience for visitors to your website
OTO1: PhotoVibrance Vibrance Creator Pack
Save time with pre-made templates
Easy to share and collaborate on projects with team members
Additional resources that can help you create even more polished designs
Done-for-you templates
Object image library
Extra effects
OTO2: PhotoVibrance Motion Mega Bundle
This video bundle includes four of our best-selling products.
CreateStudio
Scroll Stoppers
Twinkle Audio Platform
Twinkle VFX
OTO3: PhotoVibrance Twinkle Edition
Consistent music and sound effects throughout the videos
Easily customizable, royalty-free music with the click of a button
Transitions to go with any video production
Searchable library for quick access to thousands of different sounds for video or audio projects
The Conclusion Of PhotoVibrance Review
We live in a world where everything is moving at an increasingly fast pace.
From our screens to the people we see on the street, there's just so much that is happening around us all of the time.
In order to keep up with this pace, it's important for marketers and business owners alike to find creative ways to present their products and services online.
One way you can do this is through animated photos!
Animated pictures are far more engaging than static images because they keep your audience entertained by constantly changing what they're seeing.
They also allow you to tell a story or highlight specific features of your product without having to say anything yourself!
PhotoVibrance is a tool that makes normal pictures more interesting and fun. You can try it on your own pictures, or you can use it to improve your business.

PhotoVibrance FAQ
What Is PhotoVibrance Software?
PhotoVibrance (PhotoVibrance.io) is a creative photo software that enables you to bring any photo or image to life by adding motion, special effects, and particles.
With just a few clicks of the mouse, you can add an extra dimension of creativity and fun to your images.
It's easy enough for anyone – even if they don't have much experience with editing software!
How Does PhotoVibrance Work?
PhotoVibrance works in three simple steps.
Step 1: Upload an image to the software.
Step 2: To make an area still, put dotted lines on it. When you want something to move, draw arrows with the directions.
Step 3: Render, and export the final photo animation in GIF, video (.MP4) format.
What Are The PhotoVibrance OTO?
There are three PhotoVibrance OTOs. The first OTO1 is called the PhotoVibrance Kickstart Edition where you will get additional features such as DFY templates, extra effects, option to share with other users. The second PhotoVibrance OTO is Motion Mega Bundle – with this upgrade, you will get four different software such Create Studio, Scroll Stoppers, Twinkle Audio Platform, and Twinkle VFX. The third PhotoVibrance OTO which is the last one includes lifetime access to Twinkle – with 500+ audio tracks and new ones added every month!
Is PhotoVibrance Online-Based Photo Animation Software?
No, it is not an online-based photo animation software. PhotoVibrance is desktop software. So you need to install it on your computer.
What Are The Computer Requirements?
You will need at least 4 GB of RAM and Windows 8 or 10 for your computer. The software can also work on MAC computers.
Can I install PhotoVibrance on Mac and Windows?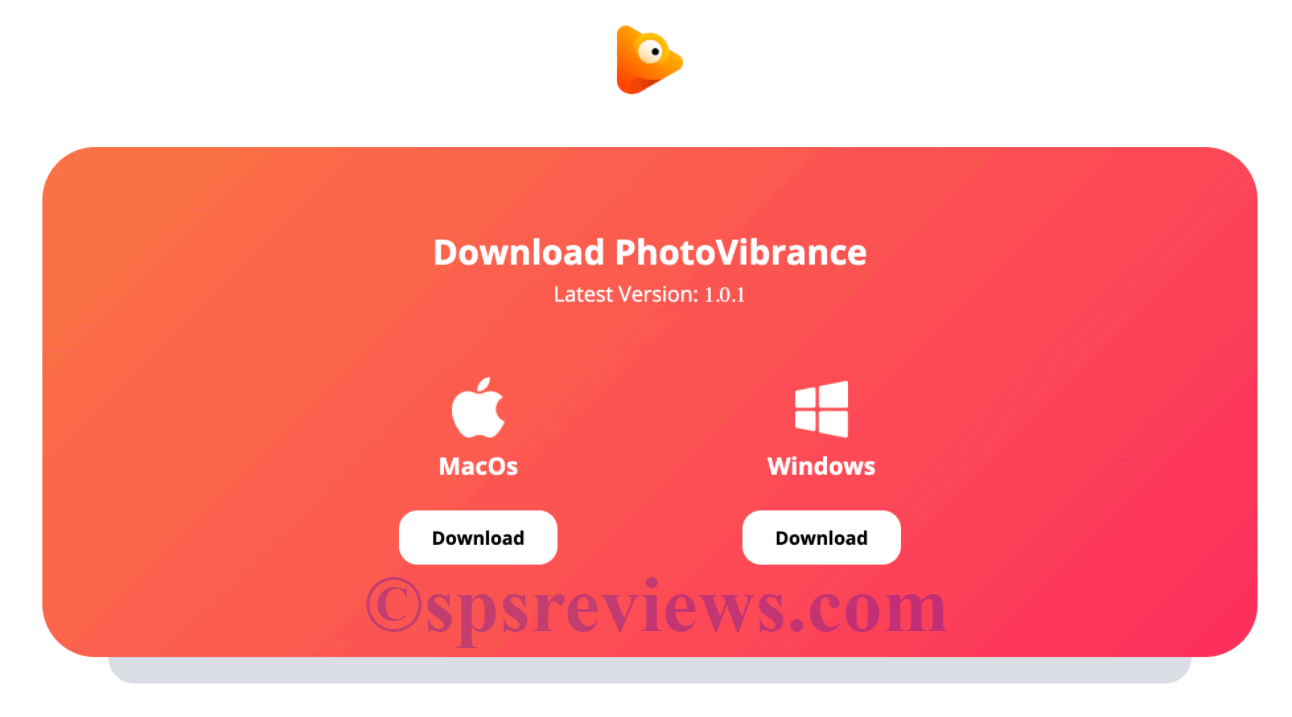 Yes, PhotoVibrance software can be installed on both MAC and PC. This software is compatible with both operating systems.
Is PhotoVibrance Software Worth It?
It sounds like a no-brainer decision for me.
It's only $39 one-time with unlimited usage, and it has all the same features as Adobe Spark!
I think this is an amazing deal that can't be beaten by any other photo animation software company on the market at this time.
I constantly paid too much in subscription fees from Adobe Spark but then it turned out they were overpriced which left me feeling like all those expenses were not worth it at all when you compare them against this new photo app called "PhotoVibrance." They both are fairly similar in terms of functionality making things easier!
Is PhotoVibrance Software One-time Purchase?
Yes, absolutely. The PhotoVibrance is $39 one-time for a single install license and $49 one-time for the two computer install license. There is no monthly fee.
What's PhotoVibrance Refund Policy?

PhotoVibrance offers a 30-day refund policy. If you do not wish to have the software, you can request a refund from this page.
Does PhotoVibrance Offer A Lifetime Deal?
Yes, it offers a lifetime deal to celebrate this new launch. But usually, they charge yearly.
As soon as you grab the special launch offer (limited time), you will get access to life with PhotoVibrance and pay just once!
Does PhotoVibrance Offer a Discount?
Right now, PhotoVibrance is discounted from $99 per year to just 39 one time.
This means you save a lot with this special launch discount (more than 50% OFF).
For a limited time only, you can get this amazing photo editing app for just $39.00 only one time. This offer may not be publicly available for a few days.
Check here for the PhotoVibrance coupon discount for more details.
Are There Any PhotoVibrance Alternatives? How It Is?
There are a number of different kinds of software that can do the same thing as PhotoVibrance.
But PhotoVibrance is my favorite because it has features and doesn't cost too much.
Where PhotoVibrance Login?
After you buy the software, you will get your login information. Install the software and use those credentials to log in.
Once you log into the program, it won't ask for your password again.
Is There Any PhotoVibrance Coupon Code?
PhotoVibrance offers a launch discount that you can take advantage of without applying any coupon code.
Just enter your email address, fill out the form and the offer will be automatically applied.
Are "PhotoVibrance" & "Create Studio" Created By The Same Company?
Yes, the team behind PhotoVibrance are the same creators of Create Studio – one of the most popular video software programs in existence.
They have over 20 years of experience developing photo and video-related digital software and tools that can be used to create masterpieces without any special skills or knowledge.
PhotoVibrance vs Create Studio – Both Are the Same?
They both are different. PhotoVibrance is software that has been created to transform any static image into a moving masterpiece.
So PhotoVibrance is specifically designed to photo animation. With Create Studio you can make videos.
You can make Animation, Sketchy Videos, Stop Motion Videos, and Live Action Videos. These are all easy to do.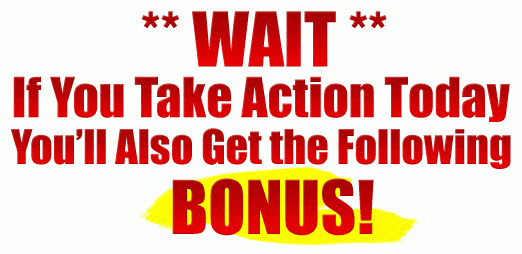 Note: this is the special deal from me: if you get this PhotoVibrance through my link, I will support you whenever you want (just add my skype sarathi2405partha). Seriously, I'll be your go-to guide when it comes to this product. You can ask me anything and I will give you a hand whenever necessary!
PhotoVibrance Bonuses
You can get my amazing bonuses (mentioned below) by completing just two steps below:
Step 1: Get PhotoVibrance software by Clicking here.
Step 2: You will get all my premium Bonuses that are mentioned BELOW.
Please don't forget to email me (bonus.spsreviews@gmail.com) after you have done step 2. You will get my Bonuses within 12 hours.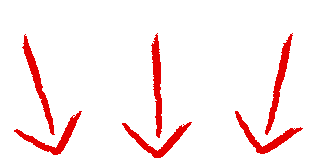 Bonus Package #1
Bonus Package #2
Thank you for reading my PhotoVibrance review. If you found this review helpful, please share it with your friends.