Zaxtra Review
Introduction
If you want to start an online business to sell something, you must pick the right marketplace.
It is also important to choose software that can manage memberships, take payments, and even create web pages (or "store") where customers can order your digital products.
There are so many marketplaces and payment processors out there, so I am here to present the latest one called "Zaxtra".
Zaxtra allows you to upload files for anyone to download (ebooks, tutorials, software), create memberships, sell digital products… among many other features. Also, it can manage subscriptions, so the customers are automatically charged on a periodical basis.
It is easy to use and has many customization possibilities. In order to know more check out my complete Zaxtra review.
Zaxtra Overview
What Is Zaxtra?
Zaxtra is an all-in-one digital marketplace that allows you to instantly begin selling any digital item you own or have the right to sell – whether it's an eBook, software, courses, .MP3, or PNG.
If you don't own your own product, simply select Zaxtra's white-label software library and immediately begin selling them under your own. You can also rebrand Zaxtra's software to give it your personal touch. There's no simpler method to quickly become a top software and digital product vendor. This is all done with no programming or technical skills at all. Simply connect your payment processors and choose the price you will be charging your clients. You can also easily decide if you prefer to charge a single or recurring cost. Recurring customers are the ultimate goal of every online or digital-based company and Zaxtra lets your customers get precisely this.
Who Created Zaxtra?
Zaxtra is created by team Mintware. Mintware is a company that focuses on producing high-quality software products. The team was created by three successful entrepreneurs and they have launched many different products in the past, such as Mailzapp, Social Suite, Vidify, AppsKitPro, CoachZip, and more. These products have received high praises from experts as well as users alike.
Zaxtra Features Review
How Does Zaxtra Work?
Step 1: Select your own product, or choose an item from the DFY white-label software library.
Step 2: Connect payment gateway – Connect your Stripe account to accept payments using recurring or one-time payment modes, including trial or for free.
Step 3: Provide instant access – Zaxtra is a solid delivery system that operates via webhooks. It can also be integrated into any app from third parties via its API.
Step 4: Manage and grow – Now you can use an intuitive dashboard that lets you manage your user's roles, plans and subscriptions, invoices, reports, and more in one place!
If you don't know how Zaxtra works, watch this video to get a better understanding.
Zaxtra Pros
Zaxtra has an amazing user interface that is easy to use. All the options are very clear and it's simple to check out the items you're getting ready to sell along with how much they will cost your client
2.No transaction fee
Unlike another marketplace such as ClickBank, Zaxtra does not charge you anything. The commission is paid by the seller.
3.Ready to sell white-label products
Zaxtra gives you access to pre-made, ready-to-sell white-label products that are premium and sold for $100k+ on JvZoo (such as EverZippy, FireList, etc). If you're not looking to produce your own items, all the hard work has been done for you!
4.Ready to run website & store
Zaxtra provides you with a simple solution that comes prepared with every feature you will need. You are able to create and manage your very own website and store
5.No programming skills required
Most people don't have the technical skills to create a website or even run an online shop. The great thing about Zaxtra is that you don't need any programming knowledge to sell your products nor do you need to edit HTML, PHP, CSS – nothing!
6.Publish blog posts
With Zaxtra, you can easily post blog posts that allow you to share new tips and tricks with your customers. This could rank your stores, website organically on Google.
7.Access to API
With the developer API, you can integrate other features such as custom apps, add-ons, and functionalities to your sites.
8.No monthly fee
Zaxtra doesn't charge any monthly fee. You pay a one-time fee for lifetime access to all the tools that are included in your plan.
9.No monthly fee
Zaxtra doesn't charge any monthly fee. You pay a one-time fee for lifetime access to all the tools that are included in your plan.
10.Your own branding
With Zaxtra, you get full flexibility and power to brand your online store with your own domain name, logo, and color scheme.
11.Powerful admin panel & dashboard
The powerful admin panel and dashboard make it easy to manage products, orders, memberships, subscriptions – all from one central location!
12.Step-by-step training
Zaxtra comes with step-by-step training videos to help you figure out how everything works.
Zaxtra Cons And Complients
1.No Custom Theme Options
Zaxtra doesn't have the option to choose different themes for your online shop. Though it allows you to edit, change everything on the default pages, it would be nice to have a few different options.
2.A Number Of Upsells
Zaxtra's main offer only gives you access to 5 Whitelabel products. If you want to more, you need to upgrade your package.
3.It Will Not Make You Money
Buying Zaxtra itself will not make you money. The training shows how to sell items and how Zaxtra works so you can start making your first sales. But you need to make a consistent follow-up effort to create more sales.
4.Not Ideal For Advanced Marketers
This might not be the best software for advanced marketers who are looking for a powerful platform with automation tools and more marketing features.
5.No Free Trial
Since other marketplace builders offer 14-day free trials, Zaxtra doesn't offer any free trial. You can't try out the software before buying it to see if you think you will need the features they offer.
Zaxtra Pricing
Zaxtra costs $77 to $277 depending on which plan you decide to go with. You can get started with the starter plan first and upgrade to the other plans as you grow.
Zaxtra's front end offers 5 white-label apps, 10 products limit, 10GB file storage limit, 10 custom domains, and ready API. They also offer 500k monthly views and 5000 customers limit as well as 10 custom pages.
Note: Front end is compulsory. Once you get the front-end offer you will see all the upgrade links of Zaxtra one by one.
Zaxtra PRO Upgrade ($97-197)
Zaxtra Pro offers 10 White-Label Apps, unlimited products, a 200GB file storage limit, unlimited custom domains, ready API, unlimited views, and customers.
Zaxtra Ninja Upgrade ($47/month)
Zaxtra Ninja offers everything in upgrade 1 and more. It also has the white-label of FireList with HQWebinar, digital product setup, 200GB file storage limit, and DFY customization in APPs (paid).
Zaxtra Academy Upgrade ($297)
Zaxtra Academy offers a VIP group for business owners. They have a step-by-step guide, Mastermind training for SaaS companies, and chat support. Zaxtra Academy also has an API and all future upgrades.
Who Is Zaxtra For?
Is Zaxtra a Scam?
Zaxtra is not a scam. It is a legitimate platform with an easy interface that can turn your dreams of selling digital items into reality in the quickest time possible.
It is also not an MLM scheme or network marketing company that tends to bring up negative connotations when mentioned.
Zaxtra is a fully web-based platform that delivers all the necessary tools required to make selling digital items much simpler.
Is Zaxtra Any Good?
Zaxtra is a complete solution for running an eCommerce website and marketplace platform. It's free from monthly fees so you just enjoy all of its greatness without any hidden costs.
Zaxtra is made with online businesses in mind. It's perfect for selling digital items such as e-books, videos, and audio. You can also sell physical goods if you choose to!
Zaxtra is a true marketplace platform which means that both the vendor and the client benefit from Zaxtra. Vendors can quickly and effortlessly sell their products and clients benefit from a safe, fast platform with no downtime.
Zaxtra is also designed to be secure which means that the information of both the vendor and client is protected. Customers won't have to worry about sharing personal information since they know it's secure.
Zaxtra Positive and Negative Feedbacks by Real Users
Positive Feedback
Onetime payment plan for anyone starting (or growing) their business
All limitations are removed with some of the upgrades
Affordable for starting businesses
A bundle license option will also be offered
Some of the digital items you can sell include: books, images, templates, and other kinds of files
The platform connects with third-party apps using its API.
Every product has its own unique landing page where customers can purchase quickly and easily.
No need to create products to sell becuase it has it's own library of white-lable products
Negative Feedback
No custom theme to ensure you have your own unique marketplace
Has a number of upsells that you have to pay for in order to get started
Zaxtra Alternative
Zaxtra has an alternative called Sharetribe. With Sharetribe, you can create a website like Airbnb, eBay, or Fiverr and make money while your users rent or sell goods, spaces, or services. Sharetribe Go lets people build and launch their fully functional marketplace in just one day—without writing any code!
If you want to start a small company, then Sharetribe starts at $79 per month. It has 100 users and there is no limit on the number of listings or images. There are unlimited transactions and you can get help 7 days a week. You can also add your own custom script if needed.
Sharetribe's Pro costs $119 per month for 1,000 users. It includes all of the features on the Hobby plan plus your own domain and email address. You can remove Sharetribe branding from the site, customize the footer, and more.
When compared to the price Zaxtra is always good because you can get a lot for your money.
Zaxtra Review: Final Verdict
This is the conclusion of my Zaxtra review. The internet is exploding with opportunities and now is the perfect time to take action. Zaxtra provides all necessary tools with one easy solution. It is the ultimate digital marketplace suite where you can sell all your digital items including eBooks, software, or images; if you own them or have legal rights to sell them!
Zaxtra truly comes out on top with its simplicity and ease of use. They also offer white-label software to sell, so you can take an idea and transform it into a multi-million dollar business without needing any coding skills at all! It is everything one could need for their digital marketplace website. Zaxtra displays the most complete set of features that are necessary for managing customer relations, getting paid, making your site look great, and keeping track of your product's performance. Try Zaxtra today!
Zaxtra Rating
OVERALL: 4.5/5
Zaxtra Bonuses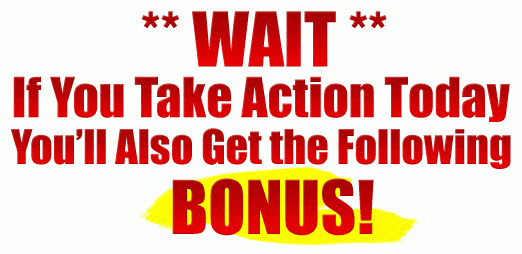 NOTE: This is the special deal from me: If you get this Zaxtra through my link, I will support you whenever you want (just add my skype sarathi2405partha). Seriously, I'll be your go-to guide when it comes to this product. You can ask me anything and I will give you a hand whenever necessary!
You can get the following bonuses for free. Just do these two steps.
High Value Bonus Also For Free (Value $1997)
Traffic Apps & Courses (Value $5000)
Bonus #1
Bonus #2
Bonus #3
Bonus #4
Bonus #5
Bonus #6
Ultimate Bonuses (Never Seen)
Bonus #1
Bonus #2
Bonus #3
Bonus #4
Bonus #5
Bonus #6
Bonus #7
Bonus #8
Bonus #9
Bonus #10
Bonus #11
Bonus #12
Bonus #13
Bonus #14
Bonus #15
Bonus #16
Bonus #17
Bonus #18
Bonus #19
Bonus #20
Bonus #21
Thank you for spending your valuable time on my website. If you liked my Zaxtra review, then please bookmark this page or my website, subscribe to our YouTube Channel, like our Facebook page & follow us on Twitter for the latest reviews & updates.
Zaxtra FAQ
Does the monthly All-In-One plan require any other license?
No! That's one of the benefits of signing up for this monthly subscription. You'll get all features of Zaxtra in this plan, and you don't require another license.
Can I sell my product at any price and on any payment plan that I want?
Absolutely. You are able to decide how much you'd like to charge your customers for your product whether it's one-time or every month or give them for free.
Is Zaxtra a paid membership?
Yes, there are pricing plans and plans that can be beneficial for solopreneur or businesses based on their development stage. All plans include Lite or Pro, as well as Ninja, which includes a monthly or annual option for payment.
How can I build my first website with Zaxtra?
After you sign up for the All-In-One subscription, you will be taken to the installation wizard. Clicking the "Create Website" button on the Wizard page will create your first site. You are able to choose between different layouts available on Zaxtra or upload your own using the Templates feature.
What is the price of Zaxtra?
The all-In-One plan includes Lite or Pro, as well as Ninja which has a monthly or annual option for payment. You are able to sign up for an All-In-One subscription starting from $77 one-time.
Do I need any coding skills to use Zaxtra?
No, you don't need any coding skills. That's one of the benefits of Zaxtra – it has a drag and drops feature so that even people without coding knowledge can set up their own website.
How much time does it take to build my first site with Zaxtra?
That depends on your chosen template. If you choose a free template, it will take less than an hour to set up your site if you don't have any technical or coding skills.
Is there a limit on the number of websites I can create?
No, you are able to create as many sites as needed with an All-In-One subscription. Zaxtra is unlimited!