AI Affiliate Suite Review: Revolutionizing Affiliate Site Creation with AI-Generated Content
Affiliate marketing is a rapidly growing industry. It's an attractive business model for affiliates, as it allows them to earn commissions by promoting other people's products.
However, affiliate marketers must create content that ranks well in search engines and drives traffic to their websites in order to generate sales. To succeed, they must stay up-to-date on the latest trends and strategies for affiliate marketing.
Creating engaging and search-engine-optimized content is a daunting task, but AI Affiliate Suite has revolutionized affiliate site creation by leveraging Artificial Intelligence (AI) and natural language processing.
In this AI Affiliate Suite review, we will explore the various features and benefits of AI Affiliate Suite and how it could help you build a WordPress affiliate website from scratch, complete with essential legal pages, product reviews, and informational blog articles.
What is AI Affiliate Suite?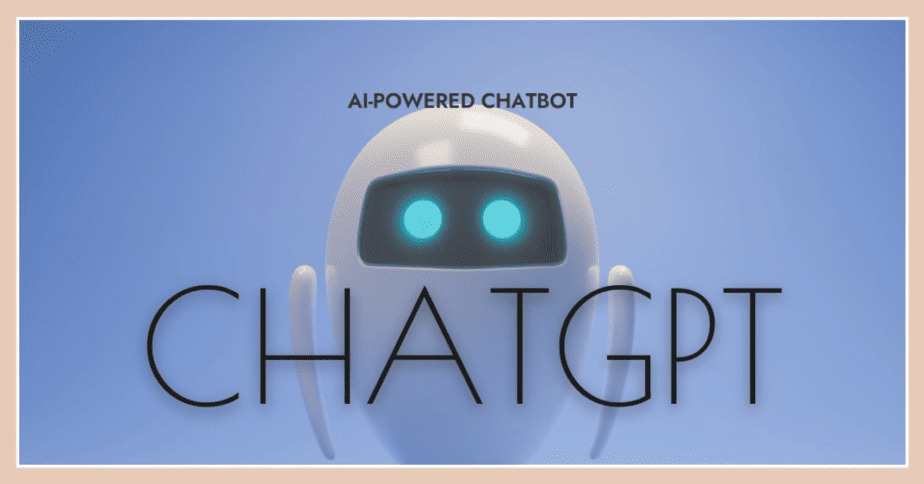 AI Affiliate Suite is a comprehensive training program designed by an affiliate marketer to help you build high-ranking, conversion-driven affiliate websites using the power of AI technology. This program is designed to make things easier and more efficient for affiliate marketers, letting you create Google-friendly content and product reviews nearly hands-free, without spending hours researching and writing content and product reviews.
The program includes video training modules that cover various aspects of AI-powered affiliate marketing, such as the effects of AI on the future of affiliate marketing, exploring different AI tools to create content, picking the perfect web host for your WordPress site, utilizing ChatGPT to generate unique and brandable domain names, and more.
With AI Affiliate Suite, you get step-by-step guidance on how to leverage the power of AI to create organized outlines of your website, generate SEO-optimized content that Google loves and ranks, and create stunning visuals for your website using AI-powered tools like Midjourney.
One of the significant benefits of AI Affiliate Suite is that it can help you save a lot of time and money that you might have otherwise spent on outsourcing content writing or purchasing content for your website. With ChatGPT, you can create any content for any topic completely for free.
Who Created AI Affiliate Suite?
Chris Derenberger is the founder of VidSociety and the creator of the AI Affiliate Suite, YT Marketer, AffiliateTuber, etc. He is a highly skilled affiliate marketer with extensive expertise in building affiliate websites and YouTube channels. With over 10 years of experience in the industry, Chris has helped countless people achieve their dreams of financial freedom through online marketing.
Chris's AI Affiliate Suite is a comprehensive course that teaches users everything they need to know to make money as an affiliate marketer. It includes professionally-designed graphics, social media marketing tools, and detailed instructions on how to set up campaigns and optimize them for maximum profitability. The course also provides insights into the latest trends in the industry so users can stay ahead of the competition.
In addition to his AI Affiliate Suite, Chris also runs VidSociety, a Facebook page where he shares his experiences with video marketing and other aspects of online business. Through this platform, he offers advice on topics such as SEO optimization, email list building, content creation, and more.
If you're looking to get started in affiliate marketing or take your existing business to the next level, then Chris Derenberger's AI Affiliate Suite and VidSociety are great resources to check out. With his help, you'll be able to maximize your profits while minimizing your risks.
What You Can Learn From the AI Affiliate Suite Course?
The AI Affiliate Suite comes with step-by-step training videos that make it simple for beginners to learn. Users who join the training course gain access to 13 video sessions that cover different aspects of affiliate marketing, from picking a web host for WordPress to creating content using a free AI tool called ChatGPT and building authority. These sessions include:
The Effects of AI on the Future of Affiliate Marketing: This video covers how AI is transforming the affiliate marketing landscape and how to harness its potential to stay ahead of the curve.
Exploring Different AI Tools Used to Create Content: The video delves into the world of AI-powered content creation tools and explores their capabilities.
Picking a Web Host for Your WordPress Site: This video guides users on selecting the perfect web host for their WordPress site. It explains how to consider the key factors when selecting a web host.
Using ChatGPT to Pick a Domain Name: The video teaches users how to use ChatGPT's capabilities to generate unique and brandable domain names for their websites.
Installing WordPress and Adjusting Settings: The video demonstrates how easy it is to install WordPress on their web host and get started.
Using ChatGPT to Create Website Categories: The video guides users on how to harness ChatGPT's power to generate well-structured and relevant website categories for a more organized content layout.
Using ChatGPT to Create Terms, Disclosure, Privacy.. etc.: Users will understand how to use ChatGPT to generate the necessary legal and informational pages for their website.
Using ChatGPT to Create Informational Blog Articles: In this session, users will learn the process of leveraging ChatGPT to produce comprehensive, informative, and engaging blog articles.
Understanding Google's Guidelines for Product Reviews: This session covers understanding Google's guidelines for product reviews, ensuring that their content adheres to these standards.
Using ChatGPT to Create Product Reviews: The session covers how to use ChatGPT to craft compelling and informative product reviews that adhere to Google's guidelines, regardless of the product or affiliate network.
Using Midjourney to Create Images for Your Website: Here users can learn to use Midjourney, an AI-powered image generation tool, to create stunning visuals for their website.
Creating a Sitemap & Building Authority: This video outlines how to submit their sitemap to Google's console and lays out a simple blueprint that helps build up authority for a new website to rank better.
Why Use AI?
AI-generated content is a valuable tool for affiliate marketers
AI-powered tools like ChatGPT and Midjourney create high-quality content and product reviews quickly and with little manual effort
AI-generated content adheres to Google's SEO guidelines, resulting in higher rankings and more traffic
AI-generated content is more efficient than traditional methods of content creation, saving time and reducing the risk of human error
AI-generated content can create stunning visuals and images using tools like Midjourney, leading to more engagement and higher conversions.
Overall, AI-generated content is a game-changing tool for affiliate marketers looking to build successful and profitable affiliate websites.
AI Affiliate Suite
$12.95 One-time
Regular Price: $37
Features of AI Affiliate Suite
AI Affiliate Suite is a comprehensive course that covers multiple aspects of creating a WordPress affiliate site. Let's explore some of the key features of this course:
AI ChatGPT for Content Creation
The highlight feature of the AI Affiliate Suite is ChatGPT, which is an AI-generated content creation tool. It can assist users in writing informative and SEO-optimized product reviews, blog posts, and articles that adhere to Google's guidelines.
Using a suite of prompts and questions, ChatGPT generates high-quality content in a matter of seconds. The application is integrated into the WordPress back end, allowing users to create and publish content with ease.
Web Host and Domain Name
AI Affiliate Suite also provides in-depth training on web hosting and the selection of domain names. Users can learn how to select a suitable web host for their affiliate sites and choose the perfect domain name that suits their niche.
The course goes through the process of registering a domain name and connecting it to the chosen web host, such as Bluehost, Hostinger, or SiteGround.
Legal Pages and Content Planning
Creating legal pages such as Privacy Policies, Terms of Service, and Disclosure is a crucial aspect of affiliate marketing. AI Affiliate Suite includes a separate module that takes users through the process of creating these pages from scratch.
Moreover, the course also outlines a content planning strategy that helps users create content in an organized and systematic way. They can select their website categories and subcategories and create content accordingly.
In-Depth Product Reviews
The success of an affiliate business depends heavily on product reviews. Well-written and informative reviews can help generate sales. AI Affiliate Suite teaches users how to write in-depth product reviews that follow Google's guidelines and leverage ChatGPT to create SEO-optimized product reviews.
The course covers everything from product research to writing and publishing product reviews on the site.
SEO-friendly Informational Content
Creating SEO-friendly informational content can help drive traffic to an affiliate site. AI Affiliate Suite offers detailed guidance on creating informative blog posts, articles, and other types of content that are structured around Google's guidelines.
The course covers topics such as keyword research, optimizing HTML tags, and using ChatGPT prompts to create content that adheres to Google's guidelines and is SEO-friendly.
Pricing and OTOs
AI Affiliate Suite offers a one-time payment of $12.95, which provides users with lifetime access to the entire course. It is an incredibly affordable price, considering the amount of training provided.
However, AI Affiliate Suite does have a few One-Time Offers (OTOs) that users can buy after purchasing the main offer. They are:
OTO1: Redirect Guard – $37
Redirect Guard is a link-shortening WordPress plugin that was specifically designed for affiliate marketers.
This tool helps users create short and memorable links, enhancing their click-through rates and making it easier to track clicks and conversions. With the Redirect Guard, users can create branded links that make their affiliate products stand out.
OTO2: Expired Domains – $47
The Expired Domains OTO is a set of video training that teaches users how to purchase and use expired domains to build authoritative affiliate sites that rank well in search engines. This training provides insights on how to identify, register and optimize expired domains for your niche, thus allowing users to quickly boost their SEO.
OTO3: DFY Theme Bundle – $197
The DFY Theme Bundle is an optional pack of 54 DFY WP niche templates that users can use to instantly access done-for-you templates in their desired niches. These templates are designed to improve the overall user experience, making sites look professional and appealing to users. This feature will substantially enhance the user experience of different users who prefer a smooth user interface.
AI Affiliate Suite
$12.95 One-time
Regular Price: $37
Pros and Cons
Pros
Efficient content creation.
Easy website setup.
Google-friendly content.
Affordable content creation.
Comprehensive training videos.
AI-powered content creation.
Organized site outline.
SEO-optimized content.
Simple sitemap submission.
Professional-looking website images.
Cons
Only teaches on using WordPress platform.
GPT-4 subscription is required for higher quality content.
FAQs About AI Affiliate Suite
What is AI Affiliate Suite?
AI Affiliate Suite is a comprehensive training course that provides step-by-step guidance and tools to aspiring affiliate marketers to create high-ranking, conversion-driven, and fully automated affiliate websites using WordPress. The course teaches how to leverage AI-powered content creation tools, such as ChatGPT, to generate SEO-optimized content and in-depth product reviews that meet Google's guidelines. AI Affiliate Suite aims to help marketers maximize their earnings potential by creating unique, quality content in minutes nearly hands-free.
Is AI Affiliate Suite software?
No, AI Affiliate Suite is not software. It is a complete training course that provides a roadmap and strategies to develop AI-powered affiliate websites.
Do I need to have WordPress expertise?
No, it is not necessary to have prior WordPress expertise. AI Affiliate Suite guides marketers on how to set up a WordPress website, select the right web host, adjust settings, create website categories, and generate necessary legal and informational pages using ChatGPT prompts.
Do I have to have a paid ChatGPT account?
No, AI Affiliate Suite offers flexibility to use either free ChatGPT 3.5 or GPT-4, which produces higher quality and structured articles. However, GPT-4 requires a paid account, while ChatGPT 3.5 is available for free.
Will my website content rank in Google?
Yes, AI Affiliate Suite provides examples and case studies that prove the content generated using the ChatGPT prompts provided in the course ranks in Google. Additionally, the course offers guidance on creating a sitemap and building website authority to enhance website visibility in search engine results pages (SERPs).
What is the refund policy?
AI Affiliate Suite offers a 14-day money-back guarantee. If you are not satisfied with the course or its effectiveness in creating a successful affiliate website, you can request a refund within 14 days of purchase.
AI Affiliate Suite Review – The Verdict
In conclusion, AI Affiliate Suite is a revolutionary solution for affiliate marketers looking to create content that ranks well on Google. It's an affordable yet comprehensive course that provides an innovative solution to the modern challenge of creating high-quality content that drives traffic and generates sales.
The use of ChatGPT AI-generated content creation is the standout feature of this course, with other striking features, including web hosting and domain registration, legal page creation, and SEO-friendly content creation. With the various OTOs and easy-to-use modules, AI Affiliate Suite offers its users substantial advantages that ease the challenge of creating quality content.
If you're serious about making money as an affiliate marketer, AI Affiliate Suite could be the solution you're looking for. It has excellent value for its low price, providing lifetime access to training on creating affiliate sites that rank well.
Give AI Affiliate Suite a try, and you might just find that it transforms your affiliate site creation and marketing efforts into a success.