Membervio Review
Can you turn knowledge into money?
In a world where knowledge is growing at an order of magnitude faster than the number of jobs available, those who can make money by sharing their expertise are winners.
In 2019, the global e-learning market reached $101 billion.
By 2026, the total market is forecasted to grow exponentially, reaching over $370 billion dollars.
This is because more and more people are taking advantage of the knowledge economy, where they can monetize their talent online by sharing their expertise with an engaged community of like-minded individuals.
The knowledge could be anything whether you're a master mechanic or a master rally car driver.
The only thing you need to do is present it in an engaging, easy-to-digest format, and people will jump at the opportunity to pay for your knowledge.
But how do you build such an online presence? What platform should you use? How can you create monetization opportunities?
Any e-learning marketer knows that building a membership website is the best way to capitalize on this trend.
However, building one can be expensive and time-consuming.
When comes to membership sites, there are a lot of membership tools available so it's important to pick the right provider.
That's why I have decided to review Membervio – one of the latest and all-in-one platforms for creating and running a successful membership site.
In this Membervio review, I will go over the features of their account plans.
Then, I will show you how Membervio compares to other platforms in terms of pricing, flexibility, and ease of use.
Finally, I'll share with you 6 tips on how to build a successful membership site around your knowledge or expertise.
Membervio Review – The Brand Overview
What Is Membervio?
Membervio is an all-in-one membership site platform that lets you create and manage a membership website with ease.
With Membervio, you can protect your content behind login walls to ensure only members get access to it. You can also set up recurring billing to let your subscribers become paying members automatically, which is a great way to increase your income.
You don't have to worry about transaction fees, because Membervio takes care of everything from charging your members and creating automatic invoices to crediting the right person. If you already have experience with other membership site platforms then Membervio will probably feel familiar.
About The Author
Membervio software has created by Neil Napier. He is a passionate online marketer and a very prominent figure in the JVZoo & Paykickstart marketplace. He has been with us for years now, and his presence can be felt across many of his launches that you may have heard of: Funnelvio, SyndRankr, VidProposals, Viddle, GoTraffic, 10xSocial, Meetvio Evolution, and many others.
This time he comes back with another great piece of software to build powerful membership sites. I am sure you guys gonna love this piece of tech in your business. Read the rest of my Membervio review to learn more about this great membership site builder.
Why Membervio And What Problem Does It Solve?
Online learning is the quickest growing market. Selling online courses, ebooks, or other forms of content through membership sites is the best way to capitalize on this trend.
However, building a successful membership site around your expertise can be expensive and time-consuming. It's especially challenging if you want to build it fast.
That's why many online entrepreneurs are looking for an all-in-one platform that allows them to focus on the essentials and skip all the hassles.
While there are a number of membership site platforms out there, Membervio stands out because it's competitively priced and flexible enough for you to build multiple types of membership sites. In fact, the possibilities are endless as Membervio can be easily customized according to your needs.
Membervio Commercial
$77/Lifetime
Regular Price: $97
How Does Membervio Work?
Step 1: Add A Course – You just need to access and make the course you want to begin.
STEP 2: Customize & Determine The Price – Make the course customizable to your audience's needs from your intuitive dashboard and then set your price.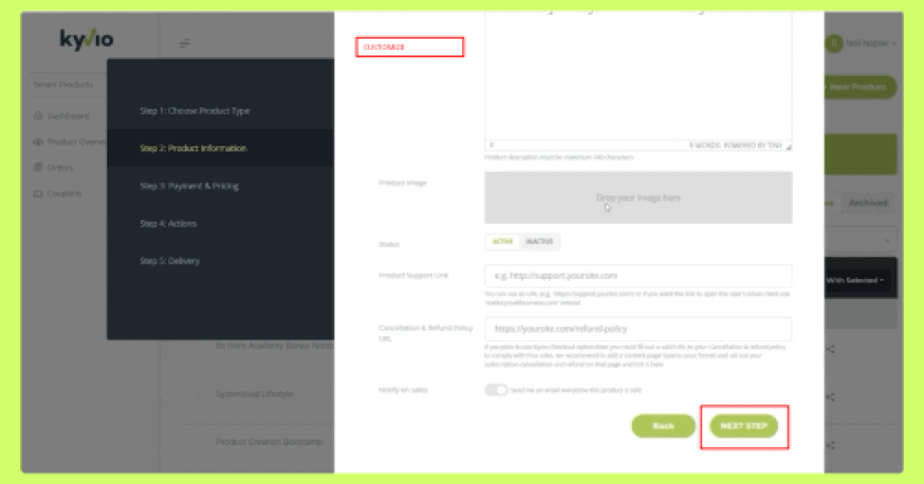 Step 3: Publish and Sell Your Product to Earn Unimaginable profits – Now, share your conversion-ready courses to start making big money right now and right here.
If you don't know how Membervio works, watch this video to get a better understanding.
Membervio Review – The Best Features
99.9% Automation: Everything is automated when people get access to your courses. They are automatically welcomed with their personal username and password, and they receive their receipt for the purchase. If they forget their password, the app can auto-retrieve it for them. Not only that; if someone decides to cancel or ask for a refund, the app will automatically make it happen without any hassle at all.
Custom Membership Design: Pick the theme for your website. There are many different styles. Choose one that you like best. You can use advanced features to make your site easier to use and keep people interested in it. You can also make sure that security is strong on your site with these settings.
Smooth Welcome & Onboarding: When your users sign up for our system, they will easily learn how to use it. The videos in the onboarding guide will help them use Membervio even better. The more familiar they are with Membervio, the more likely they are to buy courses on our platform.
In-depth Analysis & Tracking: The detailed reports we provide are produced regularly are easily accessible by you to gather information on the product's location, the device's visitors, traffic flow information, and much more!
Reuse & Repurpose Lessons: You can now replicate or reuse your lessons with just a click. make more than one stream of income. Make use of one product in various circumstances and earn a large amount every time.
Blacklisting Rights: Each user who is threatening the integrity of your school can blacklist the person. Do not risk being victimized or harmed by this security tool designed exclusively for users like you.
Coupon Creation & Usage: Membervio lets you make coupons directly from your own dashboard that you can use for products. They can be applied quickly during checkout.
Members Insights: It offers specific statistics to help you design an improved user experience. You will be able to see and access the number of tests taken as well as the lessons completed, the total cost of tuition, and login information for every member.
Member Progress Information: Learn more about the activities of each member and learn about their growth and development. Utilize the member's manager area to utilize the information to aid in your success.
Administrator Member Management: Control the most important aspects of database members by granting them the right to manage their basic data such as purchases, transactions, and products. You don't require a separate team to manage administrative tasks.
Domain Mapping: Link your domain to your website with great ease. This step-by-step guide will guide you to create your own niche in the field of online learning.
Member List Export and Import: It is not necessary to manually input every member's name to this application, or delete the information and then transfer them to an Excel spreadsheet. It provides you with an easy method of adding and using existing lists with a large number of users to reap many benefits with only one click.
Keep them engaged with quizzes and Worksheets: It is possible to create worksheets and quizzes to keep your participants engaged and help them determine their understanding. This doesn't just boost the power of their grasp, but also provides you with clear indications of the direction of the course.
Allow Content Drip Feeds to be enabled: You can offer pre-planned teaching of your courses but are not constantly present. Users can access additional modules once they have completed the first section. It is also a great method to get users to sign up for your class.
Enable Lesson Expiration: Create a time-bound course to increase the scarcity factor which will increase sales. You can choose to set the expiration date as a set date or the number of days that will pass from the beginning of the course.
Lesson Sequences: Your course will be delivered with modules that are available after you have completed one to ensure that the students comprehend the essence of the content.
Comments Enabling: Your users are now able to interact with you to ask questions or provide feedback through your comments area. This makes the course highly interesting and learning is in a two-way way like it's supposed to be.
Advanced Content Security: The security of your content is our top priority. So that you can be sure your information is protected at all times, we have turned off right-click. This will ensure that your students aren't stealing images from your course.
Removed copy and paste: Additionally, we monitor the IP address as well as the country so that we can identify who the users are and can identify them in the event of theft attempts.
Who Is Membervio For?
[+] Membervio is for people who take courses on any topic, even if it isn't related to online education. Membership sites are suitable for everything from the training of employees to running an online community for people interested in a common topic or hobby.
[+] If you are a marketer who is trying to find out how you can sell courses online, this platform is also suitable for you. You can build membership sites that are similar to your current programs or create the next best training course that could change someone's life forever.
[+] If you looking for a way to make money online and you do not need to spend a lot of time and money, Membervio is the best option for you.
[+] If you are an agency you can use this software for others to build membership sites with full commercial rights.
Membervio Commercial
$77/Lifetime
Regular Price: $97
Is Membervio Any Good?
If you ask me if this is a good option for your website, I will tell you that it's an awesome choice.
Membervio is a complete solution. It has everything you need to create modern membership websites and all the features you want in a platform are included with no additional costs.
This powerful software comes at one of the most competitive prices in the industry. This makes it a good option for both small and medium-sized businesses to create membership sites that will help them make more money.
Rating Of Membervio


Membervio Review Rating
This is a powerful software that has everything you need to create modern membership sites and all the features you want in a platform are included with no additional costs. Membervio is a complete solution that comes at a competitive price in the industry, making it a good option for both small and medium-sized businesses to create membership sites to help them make more money.
OVERALL: 4.5/5
Membervio Commercial
$77/Lifetime
Regular Price: $97
The Pros and Cons
Pros
Cons
Membervio Upgrades & Pricing Details
The Front End: Membervio Basic – $67
1 Site
5 Products
​​​​​​​ Integrations
​​​​​​​1,000 customers
​​​​​​​1 Theme
​​​​​​​ Built-in SMTP For Transactional Emails
​​​​​​​​​​​​​​ Member Import, Export
Detailed Reporting
No % Transaction Fees
Membervio Elite – $77
Membervio Elite Version ($77)
1 Site
25 Products
​​​​​​​Integrations
​​​​​5,000 customers
​​​​​​​10 Theme
​​​​​​​Built-in SMTP For Transactional Emails
​​​​​​​​​​​​​​Member Import, Export
Detailed Reporting
No % Transaction Fees
Membervio OTO1 UNLIMITED ($97 per year/$197 one-time)
5 Sites
Unlimited Customers
Unlimited Themes
Unlimited Products
​​​​Additional Security
Site Cloning/Export Feature
No Transaction Fees
​​​​​​​​​​​​​​24/7 Support
Membervio OTO2 – Insiders Club ($97 per year)
Email Marketing with all major autoresponders and Email Gateways
Drag and Drop Email Template Builder & Rich Text Editor for Email Templates
SMS Marketing along with SMS gateways integration
Agency
OTO3 – Funnelvio Membervio Edition ($77 one time)
5 Sites
100,000 visitors per month
Unlimited funnels
Unlimited pages
Free page importer for 12 months
OTO4 – VIDDLE Membervio Edition ($97 one time)
Video Creation, Hosting, Management
Get Full Agency Access
High speed hosting for up to 200 videos
Import Videos From Youtube/Vimeo (No API Needed)
Screen-cast Video Recording (with Screen, Audio & Camera Recording Simultaneously)
Picture-in-Picture (PIP) Recording Mode
Webcam Video Recording
300 GB Storage Space
500 GB Bandwidth
30 Video Playlists
30 Video Channels
Note: Front end is compulsory. Once you get the front-end offer you will see all the upgrade links of Membervio one by one.
6 Tips To Build A Successful Membership Website Using Membervio
Tip #1. Use Your Personal Brand
If you want to build a successful membership site, then start by leveraging your personal brand. Why is it so important? Because people trust experts more than websites, and they will be more inclined to pay for your expertise if they know who you are.
In other words, the best way to monetize your knowledge is to make it relevant to your personal brand. This will make the process easier and more natural for you, but also give a more personalized touch to your membership site.
Tip #2. Be Reliable
The internet is full of scammers who want to cash in on people's ignorance, so don't fall into their trap! People are starting to learn that the only way to build a long-term relationship is by being reliable.
That's why when you apply for membership site business, it's crucial to be open about your policies. Your members should know what to expect from you in advance so there are no surprises later on. This will help keep them engaged throughout their membership because they will trust you.
Tip #3. Segment Your Content Into Modules
People are usually willing to pay more for complex projects, so it's always better to offer them an organized content plan. With Membervio, the best way to do this is by creating multiple modules. This way you can break down your knowledge into different courses that build upon each other.
This approach will save your members a lot of time, and help you deliver a better product to them in the end. Not to mention that people will be more inclined to buy from you because they're buying multiple pieces of content instead of a single piece.
Tip #4. Make It Mobile-friendly
People spend a lot of their time on mobile devices, so it's important to make sure your website or membership site is compatible with smartphones. In other words, you don't want to miss out on potential customers because they can't access your content from their phone screen.
With Membervio, it takes only a few clicks to activate responsive design. You can also control the membership site's branding, which includes your color schemes and logo.
Tip #5. Provide Support
It is really important to provide your members with great customer service. Even if you are an expert in a certain field, people will still have questions and concerns about your membership site.
This is why Membervio offers unlimited support tickets for all of its plans, so you can get help when you need it most. This will also make your members feel more secure about the purchase they made from you because there should be someone to answer their questions.
Tip #6. Take Advantage Of The Membership Site Business Tools
If you want to build a successful membership site business, then it's important to use the right tools for the job. With Membervio, you get access to a complete suite of business tools that can help you boost your revenue.
In other words, you don't have to start from scratch anymore because Membervio has everything you need to build a successful membership site. Partner with other experts and offer your members the best educational content for higher conversions and better member retention!
Membervio Commercial
$77/Lifetime
Regular Price: $97
Membervio Review – Does It Worth To Buy?
Now you know all about Membervio, so let's take a look at this software in more detail and I will try to explain why this is different from the competition out there that usually requires monthly payments.
The cost is just amazing. It is only $77 one-time.
Membervio is worth every penny you spend on it because of the number of benefits that come with this powerful platform. You get pre-built site templates(themes), 5 DFY courses, and many more awesome features.
You do not have to pay any monthly fees or payments; everything is included in this one-time payment. This means that you can save a lot of money as well as time because this powerful platform comes with an amazing support team, ready to help whenever there is any problem.
This software will save you a lot of time and money because it helps you build membership sites or courses without having to hire someone to do that for you. You can easily build your sites or courses with the help of this awesome platform and you will be able to make changes as an expert yourself because it comes with an easy-to-use design interface.
This software is worth every penny, especially considering how much money you can save by getting everything done without hiring someone to do it for you.
The Benefits of Using Membervio
The Conclusion Of Membervio Review
This is my conclusion of Membervio Review – Membervio is a complete solution for your membership site that comes at one of the most competitive prices in the industry, making it a good option for small and medium-sized businesses to create website memberships to make more money. The greatest thing about this software is that it's perfect for marketers as well as those working with online education. Whatever your purpose, Membervio is the best option.
Membervio Commercial
$77/Lifetime
Regular Price: $97
Membervio FAQ
HOW LONG HAS MEMBERVIO BEEN AROUND?
Membervio, in its original form, was first released in 2017 as part of Kyvio. So it's been around for about four years now.
HAVE PEOPLE MADE MONEY WITH MEMBERVIO?
Yes, so far Membevio users made over $8.3 million and it is still growing.
IS MEMBERVIO A SCAM OR NOT?
No, it is definitely 100% legit and you can check it in here where they show some examples of successful websites running on their platform.
DOES MEMBERVIO WORK ON WINDOWS & MAC?
Why not? It works on both operating systems. Actually, you don't need to download the software, since Membervio is web-based and all you need is access to an internet browser.
WHAT PAYMENT METHODS DOES MEMBERVIO ACCEPT?
Right now Membervio accepts PayPal, Stripe, JvZoo, PayKickstart, and more coming soon.
HOW DO I ACCESS UPDATES & SUPPORT?
Updates are automatically done in the background because this is fully online-based software. Also if you need any help you can contact them via email (support@kyvio.com)
IS THERE A MONEY-BACK GUARANTEE?
Yes, of course. You can get a 100% refund from Membervio if you aren't satisfied with their platform within the first 30 days.
WHAT IS A GOOD ALTERNATIVE TO MEMBERVIO?
If you are looking for a good alternative then I recommend checking out these top tools such as CMS Hub, MemberPress, Wix, MemberSpace, Wild Apricot, YourMembership, Morweb, Weebly, Subhub, Membership Works, WishList Member, Memberful, Bold Memberships, and so on. But most of these tools cost monthly and some of them have transaction fees that may or not be necessary for your business.
HOW MUCH DOES MEMBERVIO COST?
There are two different plans available on the front end offer. The basic plan costs $67 one-time and the elite plan costs $77 one-time. Also, you have some back-end offers (OTO's) as well (as I discussed earlier).
IS THERE ANY DISCOUNT AVAILABLE IF I WANT TO BUY IT?
You can get this discount during the launch day of the product. In other words, right now it's at a discount price.
EarlyBird starts on October 14th at 11 am ET/NY and ends the same day at 5 pm ET/NY.
The price will be $67 during EarlyBird.
After Earlybird, the price will rise again to $69. But you can save money with a coupon named "MEMBERSHIP"
IS TRAINING INCLUDED?
Step-by-step training videos are provided to make sure you know how to use the platform.
Membervio Bonuses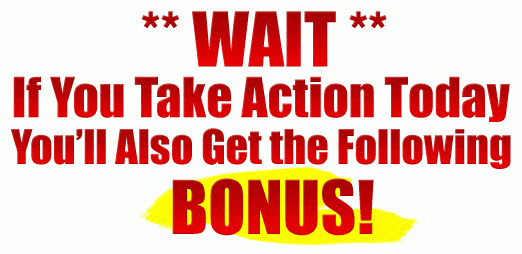 NOTE: This is the special deal from me: If you get this Membervio through my link, I will support you whenever you want (just add my skype sarathi2405partha). Seriously, I'll be your go-to guide when it comes to this product. You can ask me anything and I will give you a hand whenever necessary!
You can get the following bonuses for free. Just do these two steps.
SEE ALL MY BONUSES
Thank you for spending your valuable time on our website. If you liked my Membervio review article, then please subscribe to our YouTube Channel, like our Facebook page & follow us on Twitter for the latest reviews & updates.