Hello everyone! Welcome to my honest Pictory review.
After reading this review, you will know exactly what Pictory is, how it works, what the features and benefits are, the pros, and cons, OTOs & pricing, and more.
There is also a special lifetime deal on a Pictory subscription that you can check out here.
So that you can make a good decision if you want to buy it or not.
In case if you decide to buy this product after reading my review, make sure you don't forget to claim my free Pictory bonuses below. My bonuses will help you get results fast. Alright, let's get started.
What Is Pictory?
Pictory is an AI video creation and editing software that lets you make engaging videos for all popular social media channels in less time.
Module 1: Article to Video
This is the first module of Pictory which lets you convert your existing blog posts, articles into shareable videos.
It works great for people who prefer writing their own blog posts and struggling to convert those blog posts into videos. Simply copy/paste the URL of your existing blog post and click on the button to convert that into a video.
Recommended for: Blogs, Press releases, Any HTML article.
Module 2: Script to Video
This module of Pictory is similar to the previous one but here you have to paste the plain text then this will be used to convert into videos.
Recommended for: Company or Product intro, Any personalized message, Simple training guide
Module 3: Visuals to Video
As the name suggests, this module is for people who are looking to create videos from their own image, video clips.
Recommended for: Create short videos using your existing images and video clips.
Module 4: Edit Videos With Voice Using Text
This module makes it easy to edit your videos. Upload a video and it will convert the video into a full transcription/sub-titles and you can remove words from the text. The words will be removed from the video as well.
Why Pictory? And What It Can Do For You?
As you know these days videos are one of the most popular types of content for social media.
But producing videos require professional equipment and skills which are not available to everyone. Also there's a lot of time consuming in video production .
If you are not making videos then you are missing out a great opportunity to attract more customers from social media.
So, what you can do in this case ? You need to use a tool that should be easy to use and save your time massively so that you can focus on other things.
Pictory is the best option for you! Here Is What Pictory Can Do You
Convert your articles, blog posts or scripts into a video easily in under 15 minutes
Convert any long videos into shorts
You can have a full customization features such as adding your logo, intro, outro, underline text and create captions
Edit the video using text like cutting parts you don't need etc.
How Does Pictory Work?
Step 1: Write a script or copy paste your blog URL into the Pictory.
Step 2: Let Pictory.ai automatically analyze your content and select the best visuals and audio.
Step 3: Edit or adjust the scene with respect to your brand. You can also choose the video shape Landscape (16:9), Portrait (9:16) or Square (1:1).
Step 4: Click generate video and download.
Pictory Review – The Brand Overview
Pictory Review – The Best Features
The Benefits of Using Pictory
Who Is Pictory For?
Pictory is for all kinds of marketers like brands, agencies, publishers, consultants, and marketers who are tired of making long videos that no one watches.
Pictory Review – How Is Pictory Better?
Pictory is powered by real AI. Wich helps to avoid more manual work.
The process of video creation is faster and editable, which saves time for marketers .
It supports multiple languages wich allows you to expand your content in different markets.
Unlike other tools, Pictory extracts text from author's videos and let them create captions/subtitles for the entire video package.
You can create a new video in just one click.
Images and music can be easily added for more impactful videos.
The tool was released in 2020 and it is still being improved day by day. You can expect more and more new features in the future.
With these new updates, pictory will become a valuable tool for marketers and blogger who want to save time in their video creation or improve their social media engagement.
Rating Of Pictory
[review]
Pictory Pricing And Evaluation
| Usage | Free trial | Standard | Premium | Enterprise |
| --- | --- | --- | --- | --- |
| Number of projects per month | 3 | Unlimited | Unlimited | Unlimited |
| Max video length for text to video | 10 mins | 10 mins | 20 mins | Custom |
| Maximum length of a video per upload (for editing) | 60 mins | 60 mins | 180 mins | Custom |
| Maximum video file size per upload (for editing) | 1 GB | 1 GB | 5 GB | Custom |
| Maximum length of all videos uploaded per month (for editing) | 2 hours | 10 hrs | 50 hrs | Custom |
| Number of video downloads | Unlimited | Unlimited | Unlimited | Unlimited |
Option 1: Pictory Free Trial ($0)
There is a free trial to test out Pictory for yourself. You can take the tour, try pictory creating some initial videos so that you can actually see what this is all about.
But there are some limitations to the free trial. The most important limitation is that you are limited to creating three videos per month and watermark will be added to your videos until you upgrade.
Option 2: Pictory Standard ($29/month)
The standard plan costs $29 per month and lets you create unlimited videos without Pictory AI branding. The maximum length of the videos upto 10 minutes.
Option 3: Pictory Premium ($49/month)
The premium plan lets you also create unlimited videos but here you can go over 10 minute video length. Yes, the premium plan allows you to use unlimited videos that are up to 20 minutes in length.
Also some more premium features such as Hootsuite inegration and other extended resources are only available for the premium plan.
Option 3: Enterprise (Price: Unknown)
This plan is sutable for people who work large media companies or marketing agencies. This plan comes with all the features included in the premium and standard plans, but also give you custom pricing depending on your business needs which means they can be negotiated based on your company's needs. You need to contact Pictory to inquire about this plan.
The Conclusion Of Pictory Review
Pictory is a tool that makes video creation easy and hassle-free. Instead of having to sit for hours transcribing videos, the AI will do it all for you in minutes! Plus, Pictory also helps by turning long form texts into short 30 second clips. There are many benefits to using this software including saving time on production, boosting social media engagement with more captivating content on your feed, meeting deadlines faster which saves money too. I highly recommend trying out pictory if you want an easier way to produce engaging content without any additional work required from yourself!
Pictory Bonuses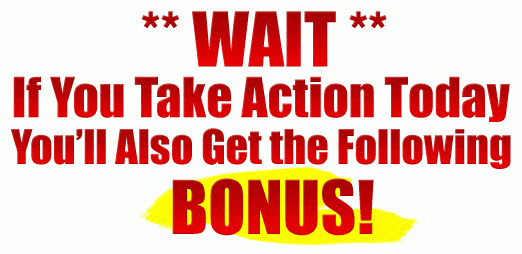 NOTE: This is the special deal from me: If you get this Pictory through my link, I will support you whenever you want (just add my skype sarathi2405partha). Seriously, I'll be your go-to guide when it comes to this product. You can ask me anything and I will give you a hand whenever necessary!
You can get the following bonuses for free. Just do this two steps.
Ultimate Bonuses (Never Seen)
Bonus #1
Bonus #2
Bonus #3
Bonus #4
Bonus #5
Bonus #6
Bonus #7
Bonus #8
Bonus #9
Bonus #10
Bonus #11
Bonus #12
Bonus #13
Bonus #14
Bonus #15
Bonus #16
Bonus #17
Bonus #18
Bonus #19
Bonus #20
Bonus #21
High Value Bonus Also For Free (Value $1997)
Traffic Apps & Courses (Value $5000)
Bonus #1
Bonus #2
Bonus #3
Bonus #4
Bonus #5
Bonus #6
Thank you for spending your valuable time on my website. If you liked my Pictory review, then please bookmark this page or my website, subscribe to our YouTube Channel, like our Facebook page & follow us on Twitter for the latest reviews & updates.
Pictory FAQ
What is Pictory?
Pictory is an AI powered video creation SAAS platform which lets you easily convert long-form video and text content into short, branded videos for social media.
How does Pictory work?
There are multiple answers to this. Because it can convert your exisiting text content into video. Or you can use it to create a video from scratch, using either your own video or text content. Plus the tool also lets you extract the key highlights of lengthy videos and then turn them into short clips for social media – all via artificial intelligence.
How much does Pictory cost?
There is a free trial but their pricing is subscription based starting at $29/month. In case if you want to pay anually you could save upto 35% which means the price will be slashed to $228/year.
What is Pictory's refund policy?
If you are not 100% satisfied with the service, contact customer support to request a refund within 14 days from your purchase date.
What happens to my videos if I cancel?
All of your videos are yours to keep forever and ever.
Do I have to pay a royalty for using the visuals or music supplied in your product?
No. You only pay the monthly subscription fee. You own all of your videos created with Pictory.
What is the typical Pictory learning curve?
It takes 15 minutes or less to put together a video in the beginning, but as you become more experienced with the program, this time will reduce to around an hour.
What kinds of material can I employ to create a video?
Acceptable content types include blogs and news stories published in HTML format. PDF, Word, or Google Drive are not yet supported.
Does It Work On Any Device?
Yes. Pictory will work on any opereating system as long as you have an internet connection and a chrome browser. That includes Windows, Mac OS, iOS or Linux.
In What Shapes I Can Export Videos?
You could export your videos in MP4 videos in 720p, MP4 videos in 1080p, Landscape (16:9), Portrait (9:16), Square (1:1).