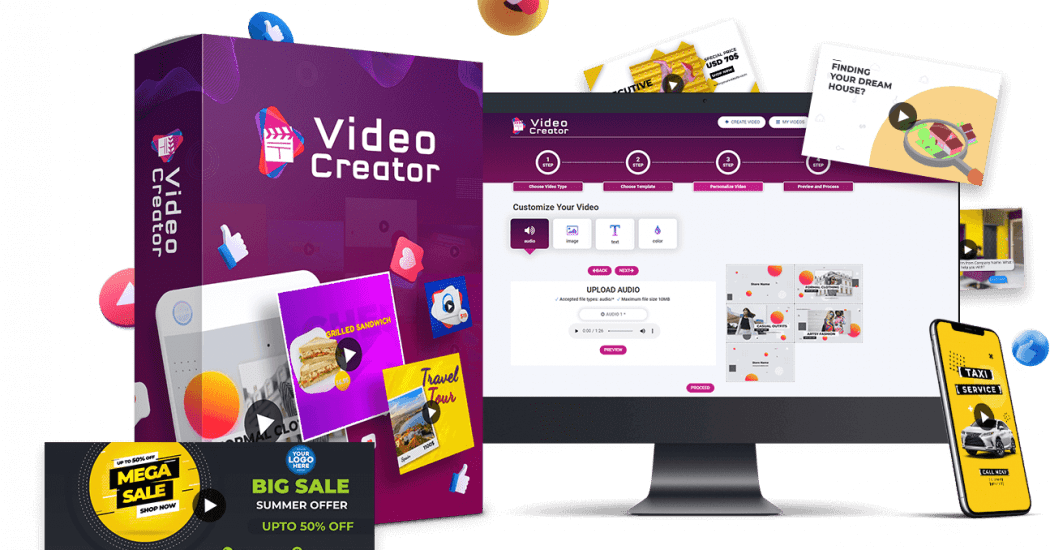 Welcome to my VideoCreator review! Today, I am so exited to bring you this VideoCreator software review because I just did a test and I am here to do a complete analysis of this software with it's features, benefits, pros & cons, pricing and upsells etc.
Video creation is becoming more and more popular because of its usefulness in all types of communication and the advantages it offers.
They can be used to get your message across the world in a short time span with high impact and low cost compared to other media resources such as print or TV commercials.
When comes to creating videos, choosing a good video tool is essential. Most of the video creation tools out there can only create a particular type of video for a particular use.
This will end up subscribing to a huge list of video services like "one software to make a slideshow video and another software to make 3D animation videos, another one for explainer videos, and so on".
If each tool costs $27/month, think about the expenses for each month! But no worries. I have special software to review today, it's called VideoCreator. It creates almost all the types of videos you may think of.
VideoCreator Review: [What Is VideoCreator?]
VideoCreator is an all-in-one video creation platform that creates almost any type of videos from one centralized dashboard. Featuring industry-leading future-proof tools to help you design fast, flexible, and high-quality marketing videos for any goal, objective, topic, language & anyone on earth!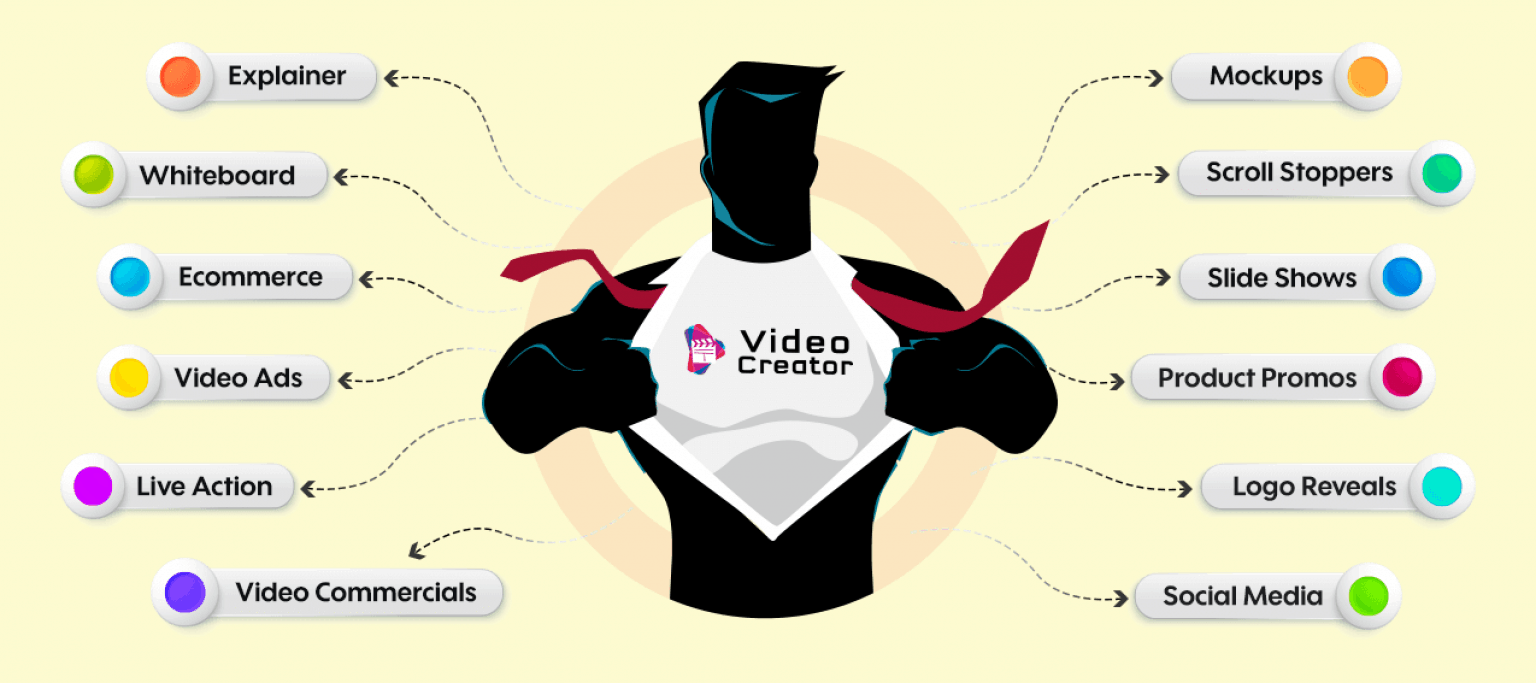 VideoCreator is the ultimate solution for business owners or professionals who want to create compelling content on the go. Also, It offers 650+ great templates including Motion Tracking, Logo Mapping, Scroll Stoppers, Neon Videos, and 3D Live Action videos specific to local businesses featuring real humans from various professions.VideoCreator is a video companion app for live-action videos as well as animated 3D, 2D, and motion-tracked videos.
It's always free and easy to use with the drag & drop editor interface that lets you select different type font styles for your on-screen text.
List of Videos That VideoCreator Can Make:
3D Product Demos
3D Video Flipbooks
360 Degree Videos
Ads
Coronavirus (COVID-19)
Corporate Commercials
eCommerce
Explainer
Facebook Cover Videos
Fashion and Style
Slideshow
Special Events
Food
Health and Wellness
Instagram and Facebook Stories
Intro Videos
Live-Action Videos
Local Business Videos
Marketing Commercials
Motion Tracking Videos
Neon Signs
Promo Videos
Real Estate
Scroll Stoppers
Watch This Quick VideoCreator Demo Video to See What's Inside:
VideoCreator Rating
Incredible!
VideoCreator is the ultimate solution for business owners or professionals who want to create compelling content on the go, VideoCreator offers 650+ great templates including Motion Tracking, Logo Mapping, Scroll Stoppers, Neon Videos, and 3D Live Action videos specific to local businesses featuring real humans from various professions. VideoCreator is the perfect app for anyone who wants to make professional videos without any previous experience. With over 650+ conversion-tested templates, there's no need to worry about what your video will look like. You can customize logos, text, images, music, and watermarks with just a few taps of your finger. It doesn't matter if you're an expert or beginner - this app has everything you need! The best part is that it's so easy to use! There are no complicated steps or hours spent learning how to use the software before making your first video. And because they provide all these features at such an affordable price point, there's never been a better time than now to get started on creating videos today.
PROS
100% cloud-based software
never seen premium features
easy to use user interface
full commercial rights included
dedicated customer support 24x7
30-day refund policy
CONS
There are no major cons found other than the upsells it has in the back end. They are not really required to use this app.
Who Is Paul Ponna?
Paul Ponna is a well-known online entrepreneur who has been in the industry for over 20 years and he boasts of being one of JVZOO's top affiliates. He also founded several million-dollar SAAS products, which proves his expertise online!
Sid Diwar is also an experienced tech entrepreneur, software developer, and marketing consultant from Canada. He always loves to work with Paul Ponna.
Both these guys launched a variety of software products online, especially for video marketing.
Here are some of their previous products… DoodleMaker, AvatarBuilder, ChatterPal, VideoAppSuite, VideoDashboard and so on.
VideoCreator Review: [The Complete Features Breakdown]
Pro-quality Video Templates
With over 650+ conversion-tested ready-to-use templates, you have total control to customize the logos, text, images, music, and backgrounds to customize any video to your needs. It's easy for anyone who wants a quick way of creating high-quality video content without having to learn complicated software like Adobe After Effects or Final Cut Pro X.
If you have been trying to make your videos look more professional, then you need a program that will allow you to customize every aspect of the video even though it offers Done-For-You video templates. This is exactly what VideoCreator does! You can change the background color, text onscreen, subtitle font style, and caption colors with this software. Even if you are not sure how to use these options properly at first glance, VideoCreator Commercial has an easy-to-use interface that will help guide you through each step.
VideoCreator platform that gives you the freedom to upload your own logos, backgrounds, and audios. Uploading your own logo will make it easier for you to impress whoever watches. With VideoCreator, you can customize your videos with different backgrounds and sounds as well!
With VideoCreator, you can make professional videos of any size and shape for social media such as Facebook, Instagram, TikTok, YouTube. This is important if you are growing the audience because people want to see high-quality engaging content on their news feeds every day. With this software, you can create a video with music and text overlay in just minutes! It's easy to use so that anyone can be successful.
Access Using Any Device (Mobile, Tablet, PC)
Most of the video creation software has always been a difficult program to use on any device other than your desktop or laptop. With the new VideoCreator platform, you can create videos from anywhere! This cloud-based video creator is accessible on any device with an internet connection, so you never have to worry about being stuck in front of your computer again.
Massive Library of Stock Footages
When you're working on your project, do you ever find that there are a lack of images and video clips? Or maybe it's just hard to find the one you need for your particular needs. With VideoCreator, you have access to a large library of resources all free to use without violating any copyrights. You can quickly search a keyword and find relevent images or video clips for your video project right from the VideoCreator dashboard.
VideoCreator has thousands of copyright-free soundtracks (royalty-free musics) for your video production needs. Whether you are in need of a straightforward business video, an emotional advertisement, or anything in between, the copyright-free soundtracks and royalty-free songs will match your needs perfectly.
Need a video to be the best it can be? With VideoCreator, you have access to high-definition 1080p videos that are sure to impress your clients. The program is easy to use and quick when you need a video made in no time at all. If you're looking for an amazing way of making a quality video, then this is the right software for you.
You don't need to wait for your video to render anymore. With VideoCreator, you can just start working on a new project and your previous projects will be rendered automatically in the background. It's completely cloud-based software so it renders videos on the cloud too. You'll get an email once if any of your projects are finished rendering, so that you can go back and edit them as necessary.
Step-by-step Tutorial & Customer Support
Many people would love a step-by-step tutorial video for each tool and feature in the member area. So, here it is! You can now watch a personalized tutorial video for every tool inside the VideoCreator software member area. All you have to do is log in with your username and password and click on the "Tutorials" tab at the top of any page. And, it has top-notch customer support that will answer any questions you might have as you work on your videos.
VideoCreator Review: [What Type of Videos It Can Make?]
Logo Motion Tracking Technology
VideoCreator's new logo motion tracking technology allows you to add your logos and branding to real-life moving objects and scenes.
With this software, logos move with the object in motion and look supernatural as if they were part of the original scene.
You can use this for any type of business – retail stores, restaurants, hotels, etc. It's perfect for businesses looking to attract more eyeballs or convert more sales.
Scroll Stopper Videos
Scroll Stopper Videos are a hot new trend that will boost your engagement, clickthrough rates, and slash advertising costs.
VideoCreator is the only platform that offers a First To Market Sizzling Hot Scroll Stopper Videos feature, which guarantees boosted engagement, skyrocket clickthrough rates, and slashed advertising costs on any social media platform.
Create sizzling hot scroll stoppers for any marketing goal in MINUTES – no expensive freelancers or video apps needed.
You'll never have to worry about your content being buried by other posts again with these attention-grabbing videos.
It's quick and easy to create your first scroll stopper video right now. All you need is a few minutes of time and some creativity.
Live-action Videos
With VideoCreator's live-action videos module, you create a professional-looking video for any type of business.
It has actors dressed as doctors, real estate agents, handymen, and more.
You'll be able to tell your story in an engaging and creative way that will capture attention from potential customers.
You can choose from the wide range of professions and the software will suggest an actor to represent your company or your client's business in the perfect outfit.
It doesn't matter if you're looking for Doctors, Real Estate Agents, handymen, or Construction – they've got what you need!
3D Product Demo
ViddeoCreator allows you to create 3D Product Demo videos. These are the perfect way for your potential customers to see what your products look like and get an idea of their size before they make a purchase.
E-commerce Videos
You'll be able to showcase your e-commerce products in an engaging way with these templates inspired by some of the best-selling ads online today.
These videos are perfect for showcasing your products and eCommerce brands on social media, YouTube, or any other video platform.
They're also great for driving traffic back to your website with an embedded link. With these templates, it's never been easier to make professional-looking product showcase videos!
You can use the templates as they are or customize them by adding text and graphics of your own design.
Photo Realistic 3D Animation Videos
VideoCreator is the easiest way to create a high-quality, photo-realistic 3D animation video.
You don't have to be an expert animator or graphic designer. With its intuitive interface and easy-to-use tools, anyone can make professional videos in minutes.
You don't need any experience or skills – all you need is a computer and internet connection!
Other than these first to market features, VideoCreator also comes with all the necessary and useful modules as well. Take a look at these amazing features as well.
Beautiful Video Ads
Video advertising is a powerful way to advertise your business and generate more revenue. But, it can be difficult to create video ads without the right tools.
With this easy-to-use software, you can easily create video ads for any type of business – no matter how much experience you have in making videos.
VideoCreator has been designed for people who want to launch a video ad campaign but don't know how to start. It's easy-to-use interface will help you create high quality video ads in minutes.
Professional Whiteboard Videos
Have you ever wanted to create whiteboard videos but didn't know how? Well, with VideoCreator software, now you can Easily Create whiteboard videos.
You simply select a template and then add your content. It's that easy! The templates are optimized to make these whiteboard videos more engaging.
In addition, all the text, elements can be fully customizable to match your brand. Whether you are an expert or not at video editing, this software has everything needed to create professional-quality whiteboard videos quickly.
3D Flipbook Videos
3D flipbook videos are a unique way to tell your story. They have the power to grab and keep viewers' attention, even if you can't afford expensive animation software or a team of animators. VideoCreator makes it easy for anyone to create 3D flipbooks with just a mouse and keyboard – no special skills required!
Video Explainer Type Videos
Have you ever wanted to create a video explainer, but felt like it was too complicated? Well with VideoCreator, that is no longer an excuse!
There are plenty of templates to choose from so you don't have to worry about having something unique.
And if you're feeling confident enough, then there's also the option of creating a completely custom video explainer video!
VideoCreator Review – How Do You Use It?
VideoCreator works in 3-simple steps.
Step 1: Choose a template
Choose from over 650+ professionally designed video templates. Video templates are available in any type of marketing purpose. Whether you are an e-Com store owner, agency/local marketer, affiliate marketer, Youtuber – VideoCreator has covered everything in one place.
With VideoCreator's free-to-use editor, you can completely customize the selected template(video). You can adjust the font, change the image, upload your company or brand logo, and anything you want to change in that pre-made template. With the Blank Canvas option, videos can be created from scratch as well.
Step 3: Download and Publish
Simply render the videos, download to your computer and share it on the internet to generate a maximum traffic, leads and sales.
Pros and Cons
| PROS | CONS |
| --- | --- |
| Save time and money on editing. | On the front end, you can only export videos at 720p. |
| Get a professional-looking video with just the touch of your finger. | If you want to create videos longer than 15 minutes, you need to upgrade to Deluxe (see below). |
| Be confident in your videos for an important presentation. | There are a few upsells. |
| Create a professional video to attract more customers. | |
| Fully cloud-based. Works on any device (Mobile, Tablet, PC) | |
| You can edit any template to fit your business needs. | |
| Build a strong online presence with videos. | |
| Create high-quality videos in minutes, not hours or days. | |
| Free commercial rights included. You can sell these videos online. | |
| Lifetime updates & 24×7 dedicated customer support | |
Who "VideoCreator" Is For?
In my opinion, this Paul Ponna's VideoCreator is the perfect solution for anyone aiming to better their video marketing. Especially if you appear on the following list, you should think about it:
Video Marketers: VideoCreator is the perfect video creation software for marketers in any niche. It helps you create stunning, engaging marketing videos that are sure to convert viewers into customers.
Agencies & Local Marketer: One of the most effective strategies for local/agency marketers is to create engaging animated videos and promote them on social media. You can charge a lot per ad too, so this could be an excellent opportunity if you're struggling with finding clients in your geographical area or want more work hours!
eCom Owners: eCommerce store owners can effortlessly make professional product explainer videos in few simple clicks. 30 Second product promo video can cost you more than $100 on freelancing sites.
Social Media Marketers: VideoCreator's videos can then be shared across social media channels like Facebook, LinkedIn or even uploaded onto Youtube where they will become searchable (If you optimize properly) by keyword through the site's search engine making them easier for potential viewers.
Affiliate Marketers: With VideoCreator, marketers can create great videos from scratch in a matter of minutes. It's perfect for generating more traffic to your affiliate offers by sharing on Youtube, Facebook, and Instagram!
For Newbies: With VideoCreator, even newbies can quickly and easily create their first stunning-looking animated video to promote services, offers, or websites. All you need is a few minutes of your time! These videos can be easily sold to huge dollars on freelancing sites such as Fiverr and Upwork.
The Pricing & Evaluation
VideoCreator Commercial ($47-$67 One-time)
All-in-one video creation app with never seen before technologies such as Motion Tracking, Logo Mapping, Scroll Stoppers, Neon Videos, 3D visuals, and live-action videos, etc.
Also, you have 650+ ready-made (Done-For-You) templates included.
You can make your own custom videos using the blank canvas feature as well.
Upsell 1: VideoCreator Deluxe ($67 One-time)
With the VideoCreator Deluxe version, you can create and export videos at full HD 1080p.
Just pick a template, upload your images or video clips and add text if needed – then export as a high-quality HD format video file ready for uploading onto YouTube or Facebook or any other place you want.
Also, you can make videos longer than 15-minutes.
Get access to additional features worth thousands. 10X your results, sales, and profits and get ahead of the competition and other VideoCreator customers. Sell videos for $300 to $500 each with the done-for-you agency package included!
Unlock 200+ Premium Video Templates Immediately
20 New Templates Each Month For 1 Year (no monthly fees)
1080P Video Renders
Multi-Thread Video Renders (6 Renders At a Time)
Agency Account – 5 Simultaneous Logins Allowed
Done-For-You Agency Website To Sell Videos For Top Dollar
Agency Marking Package To Automate The Selling Process. Includes Done-for-you Sales Video, Business Cards, Brochures, Flyers, Ready-made Emails, Invoices, Letterheads, Client Contracts, and a whole lot more.
Premium Music Tracks To Spice Up Your Videos.
VIP Customer Support
Upsell 2: VidEditor Unlimited ($49 One-time)
This is something like a Camtasia. Create professional-looking videos with no monthly fee or yearly fee! Anyone can make unlimited professional videos with this VidEditor.
You don't need expensive software like Camtasia, just need a browser, and an internet connection because it is a fully cloud-based tool that is accessible from anywhere in the world.
No need to download or install anything on your computer. Even it works on mobiles and tablets as well.
It's perfect for anyone who wants to make their own video content but doesn't know how to use complicated/expensive editing tools like Camtasia.
Full feature 2-in-1 video editor and screen capture app with everything included. Create, edit and
Create Long Length Videos, Attach Multiple Videos Together, or Edit The Videos You Create Inside VideoCreator With Ease!
Camtasia Style Full-Feature Timeline Editor
Loom Style Screen Capture App
Webcam Recorder
Text-To-Speech Built-in
In-app Voice Recording
150,000 Ready-made Video Scripts
Huge Collection of Motion Text Effects, Lower Thirds & Animations.
Unlimited Videos – No Monthly Fees!
Upsell 3: VoiceSuite Unlimited ($39 One-time)
VoiceSuit is the world's largest library of professional voice-overs. We have hundreds of done-for-you professional voice-overs for your marketing videos as well as you can make your own voiceovers with the easy-to-use interface.
You'll never have to worry about finding the perfect person to do a voiceover again! With VoiceSuit, it's all in one place and ready for you when you need it.
Full feature text-to-speech voice app with life-like male and female voices.
Text-to-Speech in 52 Major Languages
290 Male & Female Voices
Largest Collection of Text-To-Speech Voices Available in any ONE app.
1-Click Translation Engine
Adjust Speed & Pitch of Your Voice
Powered By Amazon, Google & Microsoft Voice Engines
Unlimited Usage Forever
No Limits or Monthly Fees
Upsell 4: VideoPlayer Unlimited ($29 One-time)
VideoPlayer is the perfect place for hosting and playing videos. Unlike Youtube, it will show any ads on your website/landing pages if you embed VideoPlayer hosted videos.
You can upload unlimited videos onto this platform without worrying about running out of space or getting charged extra fees.
It's time to take back control of your online presence and stop paying for unnecessary features like ads.
Unique new player to boost video engagement and watch times by over 300%.
Remove the branding and related suggestions from any Youtube or Vimeo video. Boost playtimes and engagement with zero distractions.
Add new skin over your videos / customize colors to make your videos look professional.
Unique technology to autoplay videos on all browsers to boost engagement.
Add 'attention-grabbing effects" over your video player to boost click-through rates.
Embed videos anywhere.
Create unlimited video players.
No video hosting fees.
VideoCreator Review – My Honest Opinion
Thank you for spending your valuable time on my website and reading my honest VideoCreator review today!
In my opinion, VideoCreator is the most powerful and comprehensive video platform in the market today.
Now, you can create professional-quality videos with state-of-the-art features without expensive subscription costs or monthly fees.
With VideoCreator you can make your own Promo Ads, Explainer Videos, Motion Tracking, Logo Mapping, Scroll Stoppers, Neon Videos, 3D Visuals, and Live-action videos – All at once and all on your schedule.
There are no more waiting weeks for edits to be completed because now you can do everything yourself whenever you want.
Plus you have step-by-step tutorials so you'll know how to use this software before ever making your first project!
If you don't have time to mess around with complicated video editing software that costs an arm and a leg then, this is your chance to get in on the ground floor of something big before anyone else does you're a busy person.
Also, you have a 30-day money-back guarantee as well. You can try this software for 30 days and it doesn't fulfill your needs, you can contact their friendly support team to get your refund. No questions will be asked! Get started today without any risk!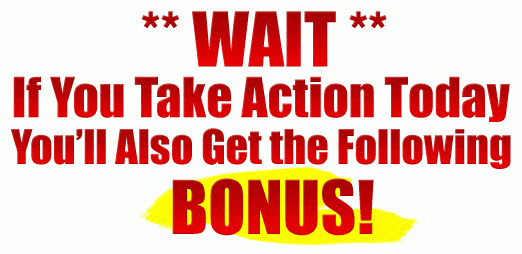 VideoCreator Bonus
My Exclusive VideoCreator Bonuses:
My Exclusive Bonus :
How to make $500 to $5,000+/month on Youtube build authority Youtube channels that outrank your competition for promoting affiliate offers!
Start earning money with YouTube and affiliate marketing
Earn $1,000's per month from affiliate marketing on YouTube
Learn how to rank videos on YouTube and Google for FREE traffic.
You don't need hosting or a website or an email list. Free Traffic!
My Exclusive Bonus :
Brand New Local Consultant Kit Gives You The Authority and Credibility To Land High-Paying Offline Clients For Your Local Consulting Business! Small businesses in your area will happily pay you $1000s after you use these premium quality resources!
Brand New Local Consultant Kit Gives You The Authority and Credibility To Land High-Paying Offline Clients For Your Local Consulting Business!
Small businesses in your area will happily pay you $1000s after you use these premium quality resources!
Grow existing offline consulting business with more local clients
Create a higher level of credibility to land high paying offline clients for your current online consulting business
My Exclusive Bonus :
Sick and tired of trying everything but getting no results? Would you like a quick, fast, easy, "done for you" fix? Secret method banks stay at home dad $347.19 with just 10 mins work. No traffic, no website, and no list! Done for you business in a box. I'm going to give you ten done for your videos ready to sell. Plus my extensive video training course in which I reveal every step of this easy & lucrative business!
My Exclusive Bonus :
Experience the next generation of Video Marketing Tools – Create High Converting Animated Explainer Video in 60 Seconds!
Rely on PowerPoint and no add-ons or plugins
Create animated video in 60 seconds with just one button
Complete tutorials and tips included, for a fully expansive experience
No specialized training required to use Levidio Motion Pro
Exclusively uses PowerPoint so it is accessible to all
My Exclusive Bonus :
Create a high converting sales video in 7 minutes
Improve your voice to be more professional sounding
Become more confident when speaking with clients or customers
Speak effortlessly into the mic without any gaps
My Exclusive Bonus :
Software Unleashes Free, Viral Buyer Traffic To Your Offers In Just A Few Clicks Without Any Tech Skills, Experience Or Waiting For Results And From 15 Networks!
Free traffic that converts
Automated and long-term top search engine ranking for even more buyer traffic
Simple setup – nothing to download, install or configure
100% Approved by Facebook, Twitter
My Exclusive Bonus :
Want to profit with a new youtube traffic app? New Youtube software gets 23,439 "Cloned clicks" in 72 hours with free google & youtube traffic 100% newbie friendly| no paid ads | fast free traffic & sales machine included.
New youtube software – fresh video traffic app for 2020
Get 100% free traffic – from youtube and google
Built-in-lead generator tool – helps you find businesses, that will write you a check to help them get traffic! (dfy method)
100% newbie-friendly – easy & quick set up, so you don't need any special skills or knowledge to make profits
My Exclusive Bonus :
Newbie-friendly: cloud-based software legally hijacks other people's videos & websites to sell anything in minutes. The new, all-in-one… dual video & website jacking software & profit system put your clickable links in other peoples videos & on other peoples websites…
Legally profit from any video & website (other peoples)
Use other peoples videos from youtube, Vimeo or mp4
Add multi instream/pre-roll video ads, live clickable CTA's, opt-in forms & more
Share on other peoples websites, your websites & social media
Authority profit hacking: dynamic, clickable & cost-free
My Exclusive Bonus :
Get 50 Local Prospecting Videos Across 5 Service Niches And 10 Business Niches For Less Than 50 Cents Each!
Get 50 local prospecting videos with just one purchase
Save time and money by receiving the same quality as expensive video creation services but for a fraction of the cost
Quality rich videos that meet any industry's requirements
Receive valuable information in each video like how to do business cards, direct mailers, brochures
My Exclusive Bonus :
Now You Too Can Boost Your Conversions By 300% With The Most Engagement Forcing Video Player Available For WordPress. Quickly Create Completely Customised Video Players With Engagement Triggers And Easily Embed Them Anywhere On Your Sites In Just Minutes.
Completely compatible: works with all major video platforms, video URLs, and direct uploads
Totally customizable: any size, any ratio
Easily add a multitude of engagement triggers
Lock your valuable content: force visitors to pay or optin to unlock your valuable content
Force engagement anytime: set your desired engagement triggers for your best conversion results
Unlimited: unlimited players, unlimited sites.
[+] VideoCreator Booster Bonuses:
SPSREVIEWS BONUS #1: VidCompass App Commercial ($197 Value)
The Groundbreaking VidCompass app instantly translates your video descriptions into various languages to get you page #1 rankings worldwide.
Only 20% of searches online are in English, so if you are not translating your videos, you're missing out on billions of visitors.
Get MORE traffic, leads, and sales instantly to all the videos you make with the VideoCreator app using this powerful app.
SPSREVIEWS BONUS #2: VidRank Engine Commercial ($197 Value)
Uncover the keywords of influencer videos that get millions of video views in minutes. You can use the same keywords to rank any keyword, even the ones you create inside VideoCreator and rank on page one of Google and YouTube!
You no longer have to waste time finding high ranking keywords, simply copy what is already working and get thousands of views to your videos.
Use the "agency license" included to rank videos for your clients and charge them for your services!
SPSREVIEWS BONUS #3: Campaign Cloner App Commercial ($197 Value)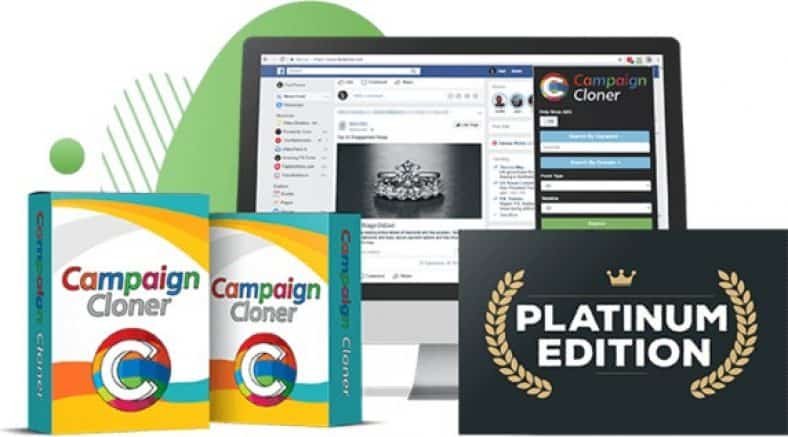 Instantly find all the most profitable FB ads and video campaigns in seconds from your newsfeed. Clone them for ultimate results without spending hours on research or copywriting.
This app instantly puts you on the fast track to success. This is a massive time saver when it comes to finding and creating your own high converting FB ads and video ads!
Replicate and create the hot and trending ads you find inside VideoCreator within minutes to maximize results!
SPSREVIEWS BONUS #4: Artificial Intelligence Logo Creator App ($97 Value)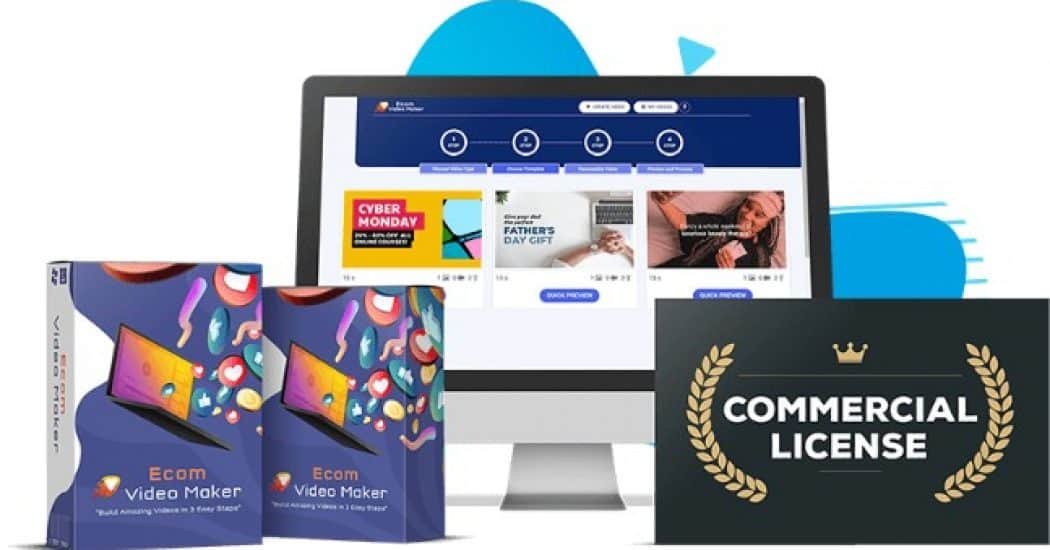 Create professional eye catching logos and sell them to local businesses for $300 to $500 or integrate them with your VideoCreator videos in seconds.
The unique built-in "artificial intelligence" engine that automatically finds the relevant icons, images & fonts and then generates dozens of variations of your logos in minutes. Select the one you like and download!
Perfectly integrates with VideoCreator. Just import the logos created by the AI Logo Creator into VideoCreator and add it to your video templates. Save money and time, you never have to pay a designer to create logos ever again!
SPSREVIEWS BONUS #5: Video Thumbnail Maker App ($97 Value)
Skyrocket your click-throughs and video views using this newbie-friendly video thumbnail maker app!
Attract more customers to your videos and boost traffic, leads, and sales. Perfect to get more results with the video you create with VideoCreator.
SPSREVIEWS BONUS #6: Viral Meme Generator ($47 Value)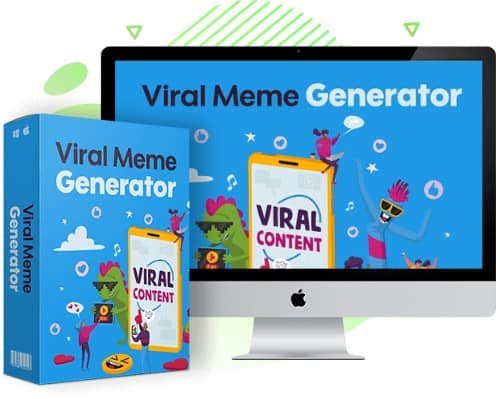 Choose from thousands of trending meme images to get more engagement and sales from your social media posts. You can also upload the memes into the VideoCreator app to make your videos stand out and get more likes/shares!
This can be your secret weapon to skyrocket your traffic and sales from social media.
SPSREVIEWS BONUS #7: HD Stock Video Bundle ($147 Value)
HD stock videos cost $150 to $300 each. Craft studio-grade professional videos using this huge collection of HD stock videos and backgrounds.
You can even upload these videos into the VideoCreator app and use them in your videos!
SPSREVIEWS BONUS #8: Royalty-Free Music Tracks ($147 Value)
Stop wasting time and money searching and paying hefty fees to find music tracks for your videos. Use this royalty-free music library that's integrated with VideoCreator to spice up any video and explode your results!
SPSREVIEWS Bonus #9: Skype Mentorship Group ($497 Value)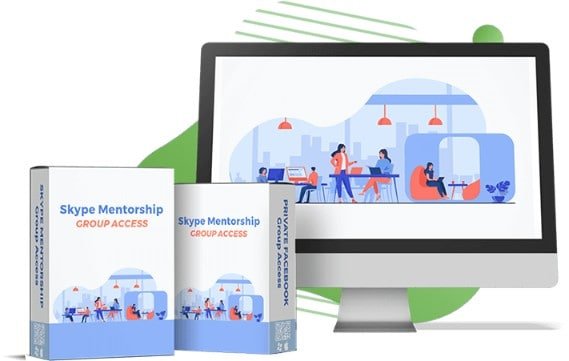 Copy your way to success without worrying about reinventing the wheel. Get instant access to case studies of other users who have been using AvatarBuilder to maximize revenues, leads and sales.
Apply these strategies in your own business to get results fast!
SPSREVIEWS Exclusive Bonus #10: 21 Day VideoCreator Training ($497 Value)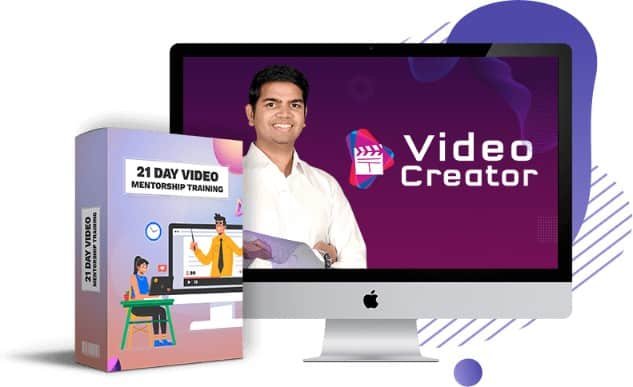 Learn how to sell your videos top dollar and attract more big ticket clients to sell the videos you create with VideoCreator.
21 days of intense training workshops will make you an expert. This is a MUST HAVE if you want to get real results from your VideoCreator videos or any other video app you own.
SPSREVIEWS Exclusive Bonus #11: 21 Day VideoCreator Training ($497 Value)
Stop paying hundreds of dollars to get professional voice overs recorded.
Use these 22 professional call-to-action voices in your videos inside VideoCreator to crush your competition and close more sales!
You don't need to pay a copywriter to write video scripts for you. Simply customize the scripts and create highly engaging sales scripts for your videos to skyrocket your conversions and sales!