Woocommerce Review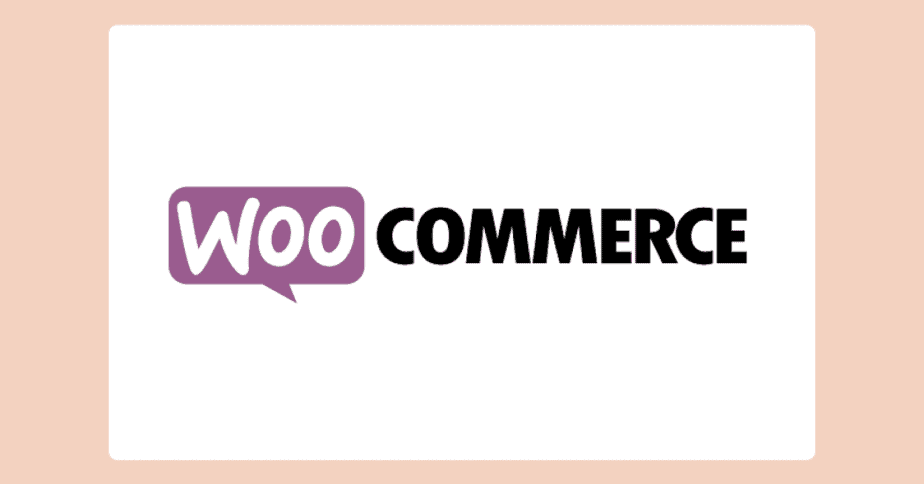 Hello everyone, hope you all are doing well.
Due to the recent pandemic situation, more and more websites are moving online.
Every day thousands of new eCommerce stores are made life and millions of dollars are exchanged on this website for goods and services.
If you too are looking to open a new eCommerce store, woocommerce can be a great option for you.
A very basic, Woocommerce is an addon plugin to WordPress CMS.
It adds all the components to the WordPress website which are generally needed for any eCommerce store and adds a new workflow to transform your website into a commerce hub.
Both WordPress and Woocommerce are free to use making them accessible to the vast majority of people.
It also helps you to test out Woocommerce without thinking about any financial loss.
In today's article, we will cover all the features of Woocommerce through me and help you to decide whether it is ideal for you or not.
Woocommerce Review: Basics of eCommerce
In order to have a successful eCommerce, there are a few basic points needed to understand which are responsible for the overall working of eCommerce.
These are the points that you can use as a checklist to filter out options for making your eCommerce.
We have made list out of these points which are given below:
1. User Management
One of the basic eCommerce requirements is to manage user profiles and data.
An ideal eCommerce system should have an area for user registration and login, a user dashboard with details like purchase history, payment method, shipping location management, etc. All this user data should be accessible only to the admin and should be stored securely.
The payment information should be stored as minimum as possible and gateway side validations should be maintained.
2. Basic shop and product page
In order to display our products on the website, the eCommerce system should provide a dedicated shop and product page.
These pages should be provided by default by the system and should follow a general eCommerce page pattern.
Proper shop page filtering should be provided, product page should have pricing details, product images, and product descriptions with a way to add the product to the cart.
Proper data flow should be maintained between these pages and the system should ensure to cover many different types of products like physical products, digital products, etc. changing the UI accordingly.
3. User Dashboard
In an eCommerce website, maintaining and displaying data effectively is very important.
From the user's point of view, data like order status, previous orders, current payment method, and current shipping location are important to be viewable and editable. Providing this data would ensure user trust in the system and also help you retain customers.
Due to this reason, this point is considered one of the fundamental requirements for any eCommerce system.
4. Transactional and updated emails
In any eCommerce system, the transaction and update emails are feedback methods to the user which helps them to be updated about their activity.
It is therefore important that these feedback methods are supported and provided by default by the system.
The system should also make sure that these emails are kept editable and flexible to give us proper control of outgoing notifications.
5. Payment method integration
One of the primary outcomes required in an eCommerce system is an exchange of credit for goods and services.
Due to this reason, setting up ways to allow users to pay online for the product is a basic requirement for any eCommerce system.
An ideal system should have a wide variety of integration options and should handle payment securely with a minimum failure rate.
Woocommerce Features
Although Woocommerce is not a standalone system like others, making an eCommerce out of Woocommerce is both simple and free.
Due to this reason and many more advantages, Woocommerce today is used in 29% of total eCommerce websites.
Let us now go through all these Woocommerce features to help you decide whether Woocommerce is for you or not.
1. Advance user management with reports
In Woocommerce, every data related to the user can be viewed from the dashboard or through reports.
User point of view, they can view and edit their personal details, view and edit their saved payment details, and view and edit their shipping location details.
All this data is stored securely in the database by Woocommerce. Even for guest users, Woocommerce has very strong session-based storage making sure no data is lost or manipulated.
Woocommerce also makes sure that only the admin can view and edit user data and it doesn't allow even the admin to edit and view their saved payment details.
2. Dedicated eCommerce pages
Woocommerce by default provides pages like a shop page, individual product page, product category page, cart page, checkout page, user dashboard page, etc. The design of these pages is kept similar to general eCommerce pages.
Also, Woocommerce has integration with page builders like Elementor plugin which helps to edit these pages with ease. 
Along with these pages, Woocommerce also provides widgets to display products on any page you wish.
An example of a Woocommerce shop page is given below:
3. Support for digital as well as physical products
Woocommerce provides UI and workflow flexibility to make sure both digitals, as well as physical products, are supported.
This feature is provided by default by Woocommerce.
An example of a digital product is an eBook sold online and available for download after purchase and in the case of a physical product, smartphones, laptops, electronic goods, home appliances, etc. that is anything that can be handed over physically comes under physical products.
4. Advance filtering option
One of the important browsing options on any shop page is a filter.
Woocommerce by default has many different filtering options which can be displayed on shop and category pages like sort by price, featured products, product on sale, and many more.
There are also many free and paid Woocommerce add-ons that further improve the filtering logic and UI/UX.
Using just a free addon with Woocommerce, you can create filtering options similar to eCommerce giants like Amazon with minimum effort.
One of the prominent Woocommerce filtering examples is shown below:
5. Geolocation support
If your eCommerce store is going to operate in multiple nations, having a feature that could switch the prices, availability, taxes, and shipping according to the user's location can be very useful.
Geo-location support provided by Woocommerce by default does the same for you. It helps to manage orders from multiple countries without thinking of managing 2 different websites.
6. Inventory management
Along with the management of products, Woocommerce also helps you to manage the inventory of the products. It has features like low stock alert, individual product inventory management, etc.
Along with product inventory, Woocommerce also has product features like sale schedules, product reviews, ratings, etc.
Conclusion
Woocommerce is a free-to-use and simple to set up eCommerce system, although it is an add-on to WordPress, its features can help you to transform your website totally into an eCommerce hub. Although it is free to use, it still is among the most powerful eCommerce system available in the market.
I hope I was able to help you to decide whether Woocommerce is a good option for you or not. If you want to learn even more in-depth about Woocommerce, you can go through the following post on what is woocommerce? everything you need to know