It is not easy being a blogger in this age of competition.
There are millions of blogs out there on the internet, and thousands are being created every day.
However, with the many extensions, you can have on your browser, you can perform your blogging activities like content creation, keyword research, link building, and other SEO tasks easily.
As there are many extensions, you have to choose from if you are a blogger, in this article, we are going to discuss 15 of the must-have extensions for bloggers in 2022.
Keep in mind that many of these extensions require you to create an account after signing up.
You may not want to use your personal accounts to sign up for these extensions.
In that case, you have no choice but to create different accounts.
However, trying to bypass the OTP verification while creating accounts is also difficult. So, you can use the different websites to help you bypass OTP verification online.
Many readers are very sensitive about grammar when reading the content of a blog. So, having good grammar is essential.
This is where the Grammarly extension comes in handy.
This extension helps you fix your grammar mistakes, gives out suggestions to improve your writing, checks whether your document has plag and many more.
Mailtrack is an extension that helps you track your emails on Gmail.
This extension becomes a valuable tool for email marketing campaigns for bloggers.
With Mailtrack, you can identify incoming emails and also keep track of whether your email has been opened, and read by the recipient or not.
Furthermore, this extension also has various other features like reminders, line tracking, access to daily tracking reports, etc.
Ubersuggest is an SEO tool that you can use for keyword research, competitor analysis backlinks, the amount of traffic on a site, and more.
This free Google Chrome extension will help you and your blog while running an SEO campaign.
You can generate keyword ideas for your next content, analyze the backlinks and keywords of your competitors, and perform many other SEO activities with this extension.
So, it is a must-have for bloggers.
Hunter is an email-finding extension.
It will help you find the names and emails of the website owners of different websites.
It is a must-have for bloggers because as a blogger, you often have to do email outreaches.
So, finding emails of site owners becomes important.
Now, with this extension that makes email-finding easy, you do not have to spend a large amount of time on email-finding and can concentrate your efforts on other processes of email outreach.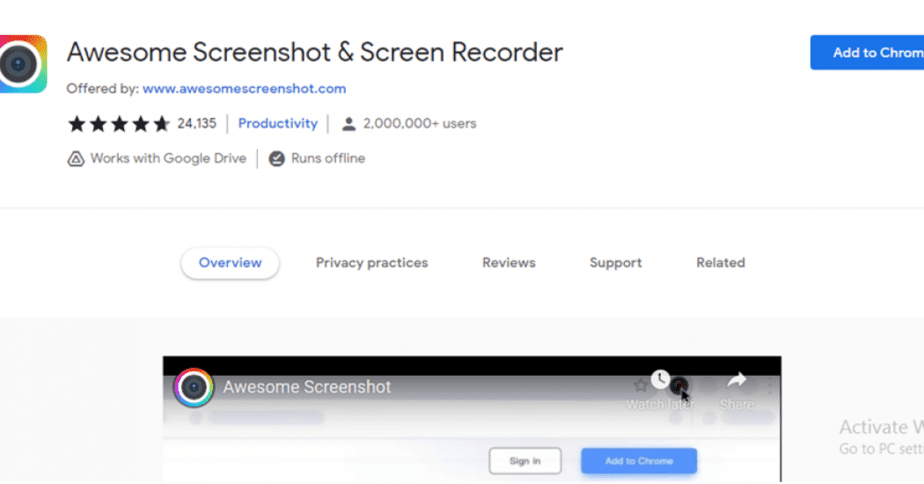 Many times, you need to capture a screenshot of your screen to put it on your content, especially if you are making how-to blogs or tutorials.
Awesome Screenshot extension will help you take the screenshot or record a video of a webpage.
Moreover, the extension also has other features and tools used to edit, crop, highlight, draw shapes, and blur the captured screenshots and videos.
The Pocket extension is also an important Chrome extension for bloggers.
This extension is a tool that can be used to save videos and articles for viewing at a later date.
This is important for bloggers because as a blogger, you need to research the web for content.
With Pocket, you can collect the contents from different websites into a single page.
The extension also offers an offline feature so that you can view the content when you are offline.
Keywords Everywhere is a very useful extension where you can look at the search volume, CPC, competitions, etc., of your keyword.
After using this extension, these data will appear whenever you search for something on Google which can be very beneficial if you are into keyword research.
Furthermore, the extension is also useful in keeping track of trends and providing you with long-tail keywords for your blog content.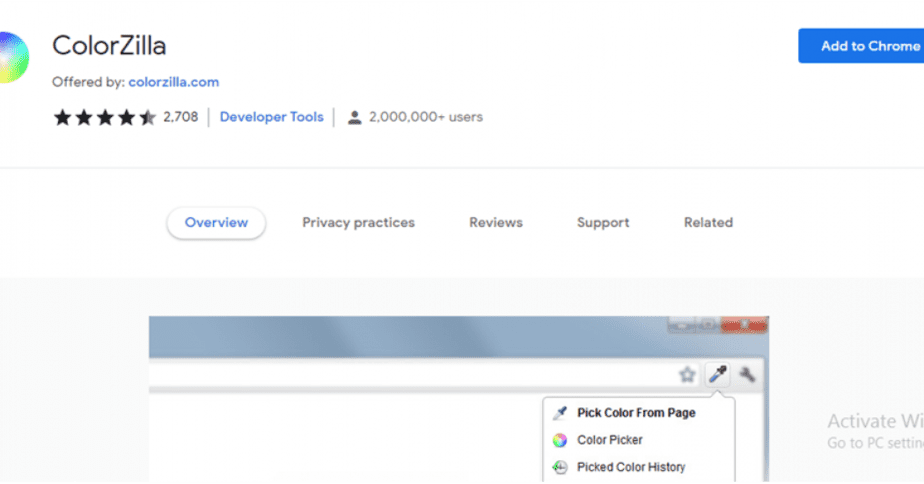 Colorzilla is an extension that helps in color-picking and color identification.
With this extension, you can identify the hex code of the web pages, create zoom elements as well as make any custom color combinations for your own blog.
This extension comes in handy when you want to improve the CSS of your website.
This extension helps you understand the on-page as well as the link profile of a website.
After turning on this extension, you can simply go to a website and check the different SEO features like keywords, their Heading tags, the internal and external links, their social status, etc.
It is a must-have extension for bloggers and SEO experts as it helps analyze your and your competitor's site thoroughly.
Do you want to track the key metrics of your competitors' websites? If that is so, then you need to have the Similarweb extension.
Similarweb is a powerful and useful extension that shows you the traffic volume, engagement rate, and other in-depth statistics of a website that you visit.
However, the site must have a fairly high amount of traffic for Similarweb to recognize it.
But the data from this extension is extensive and provides much-needed help to bloggers and SEO experts.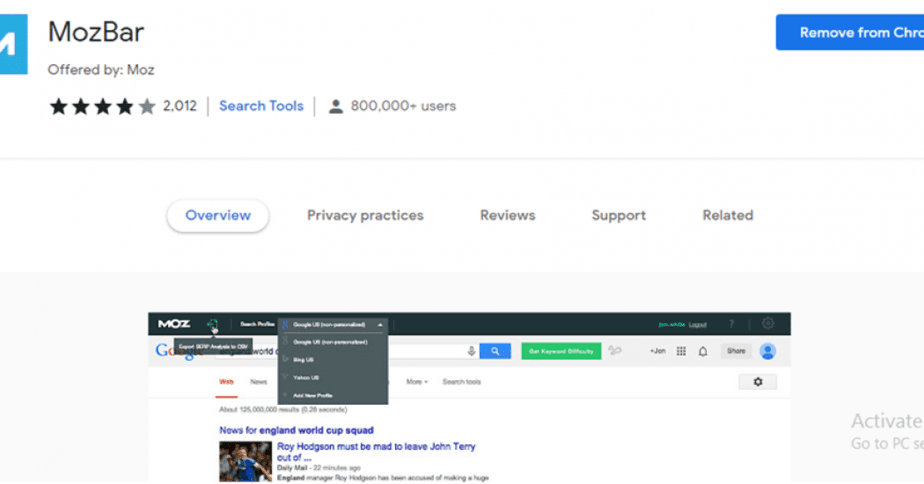 Mozbar is an extension from Moz. This extension is mostly utilized to view the Page Authority and Domain Authority of a website along with its Spam Score.
These are great metrics invented by Moz that helps a blogger a lot during this outreach and other SEO activities.
Moreover, with Mozbar, you can highlight keywords, view the page elements, and perform other functions that help enhance your SEO experience.
Lastpass extension is used to secure all of your passwords in one place.
This is mainly a password manager app, but the Chrome extension is also helpful by saving you the trouble of manually storing and remembering the passwords of many different websites.
WhatFontis an extension that is mostly used to make your fonts attractive on your webpage.
The extension can be used to identify the fonts of other websites and then make your own website use that font.
You need to hover your mouse over the fonts of the websites to identify the font ace.
Blogs with good fonts are attractive, easy to read, and are more likely to get traffic.
You can use the Check My Links Extension to check all the links on your website.
This extension will crawl through all the links and check each and every one.
So, all of the broken links or links with bad redirects can be easily identified.
This will help a blogger improve the link profile of his blog.
You can also copy the bad links on a clipboard and solve them at a later date with this extension.
Dark Reader is a Chrome extension that will turn your Google Chrome's theme into a dark theme.
It means that all the websites you visit or activities you do in Chrome will be in the dark theme.
This extension is especially helpful for bloggers who have to stay in front of their computer screens for long hours at a time.
Moreover, it is also helpful for night bloggers who do most of their blogging activities at night.
Conclusion
I hope you have found my blog post useful. If you are looking for more chrome extensions for your blogging tasks, please let me know in the comment section. So that will prepare another post similar to this one.
Thank you for spending your valuable time on my blog. Have a great day!